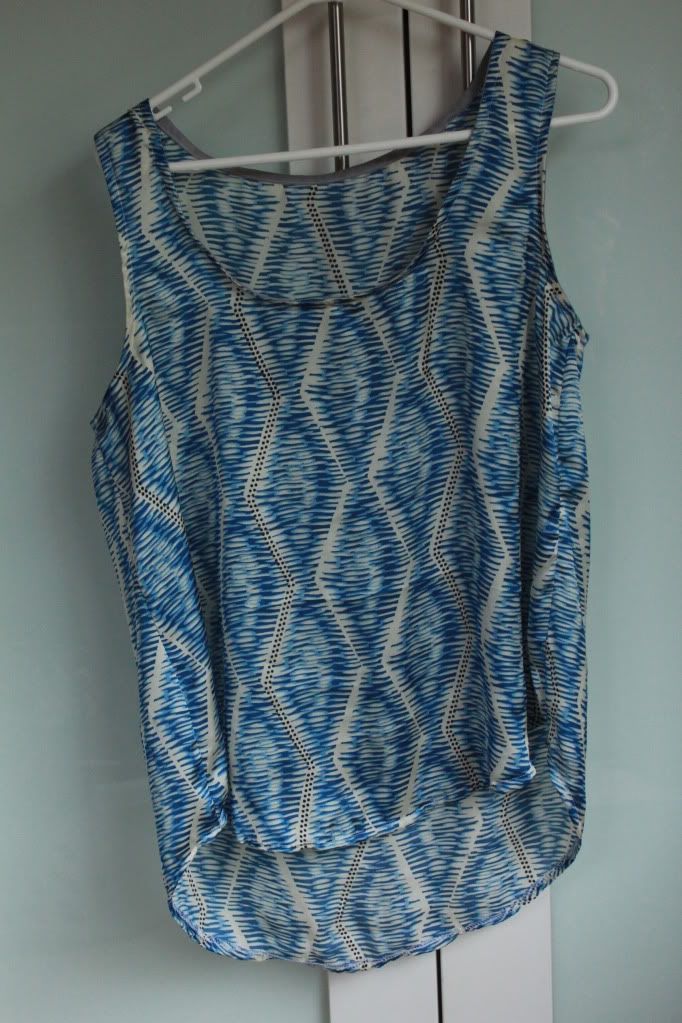 Pattern:
Wiksten Tank
Fabric: Satin from Spotlight
The good: My second
Wiksten tank
and another instant love. Worn yesterday with black jeans, brown boots and a long grey cardigan and I got so many compliments about my top I think I might just make another. The pattern is available for download for just US$8.50, and it is so so worth it. I used cotton pre-made binding, trying to make binding out of the satin would have been near impossible. Fits perfectly, nice and loose and great length.
The bad: Nothing.
Modifications: Nothing.
I've started being a bit more choosie (so not a word) about which patterns I decide to buy. Its the basics that I find myself wanting, things that I can make again and again and this tank is one of them. So is the Tova top/dress for that matter also by Wiksten and I have just ordered the
Sewaholic Renfrew top
which I can see so many different versions appearing in my wardrobe.