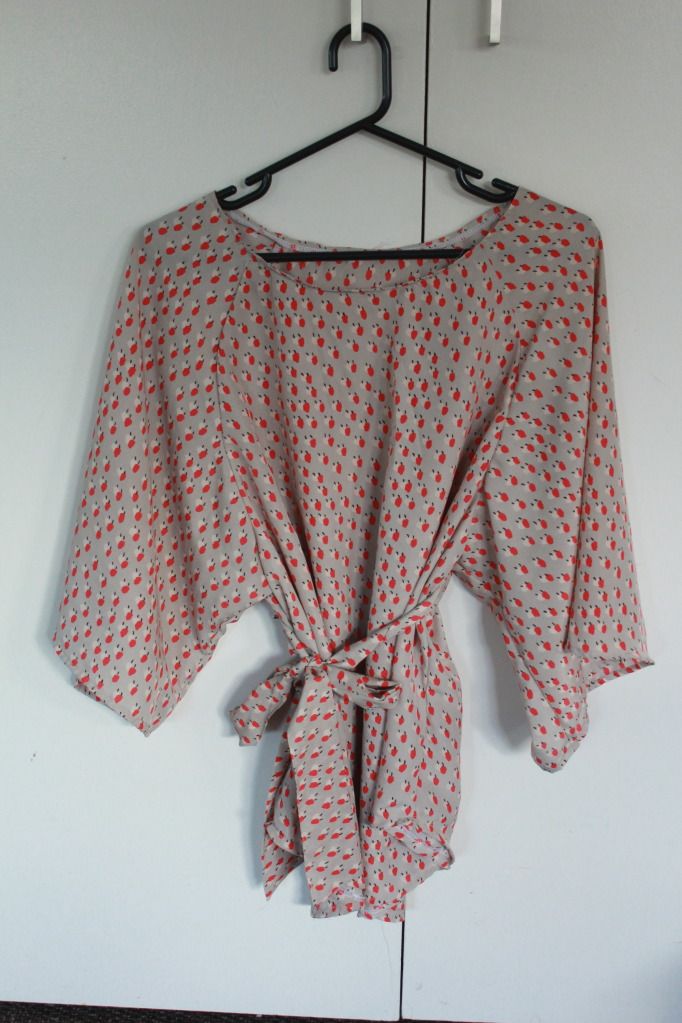 Pattern: Butterick 5355
Fabric: Georgette from Spotlight
The Good: Comfy. Comfy. Comfy. I made the round neck, straight sleeve version, and there is only four pieces for the top and two for the ties to cut out. Simple and quick sewing.
The Bad: After a couple of wears, I wish I had made the v-neck version now, and I love the print on the fabric so much I ALMOST went back to Spotlight to buy some more so I could make it. The round neck just feels a tad too high. One thing I did find, is mine sits shorter than on the pattern so if I wanted it to be that length, a couple of extra inches would be required.
Modifications: I didn't bind the neckline using bias binding as per the instructions. I couldn't match the colour just right, so just used some leftover fabric to make a facing.