Halloween is a relatively new event in Australia and up until three years ago when Bella went to a birthday party with a Halloween theme, we had never seen trick or treaters. While the whole idea of another holiday isn't that appealing to me (hello, Christmas is less than TWO months away), the kids really do love it. The dress ups, spooky decorations, talking to random strangers.... so this afternoon we decorated the front of the house, ready for tonights onslaught of goblins, witches, stack of ghosts and the odd devil baby. No one could mistake we were a "Trick or Treater" friendly house... Enter if you dare...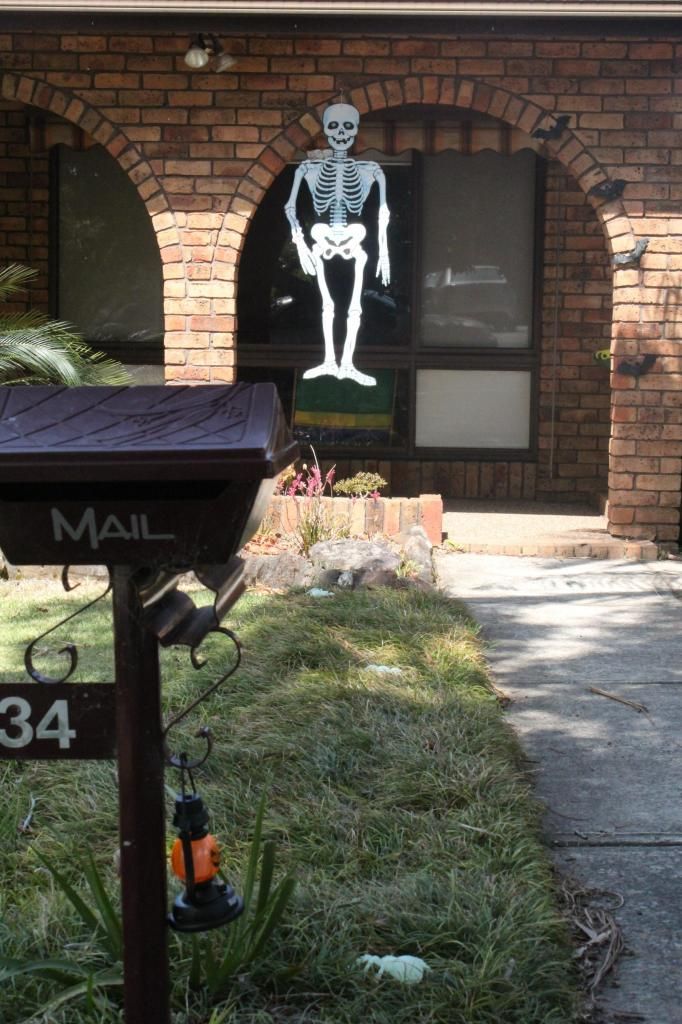 Past the lantern lit letterbox, follow the glowing spiders up the garden, under the arch with the bats and skeleton...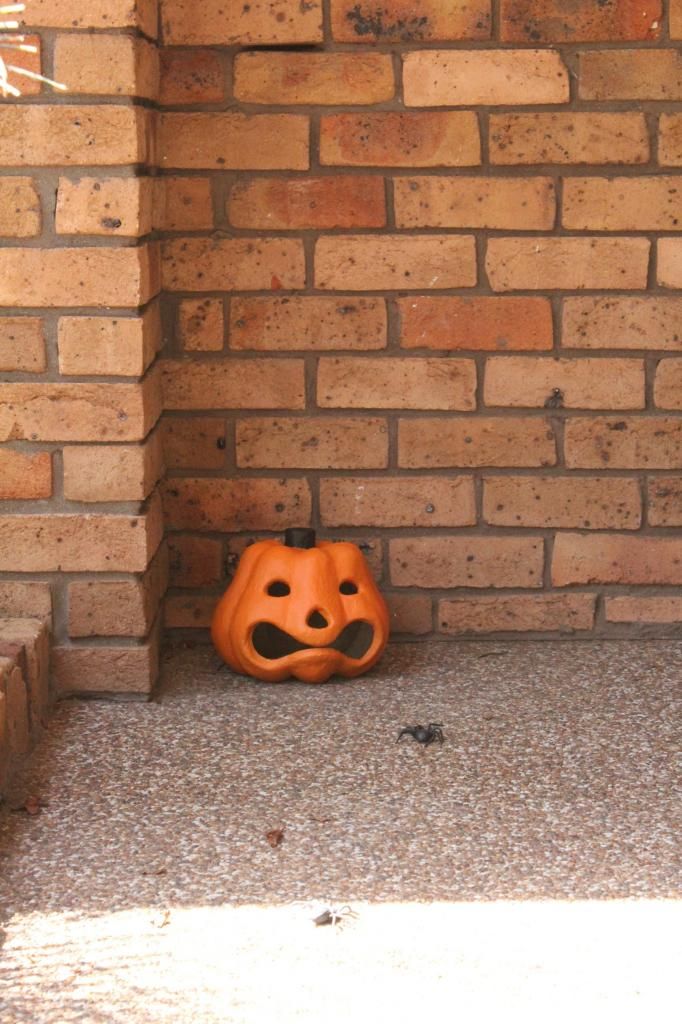 ... watch out for the trail of black spiders passing the spooky pumpkin...
... to the witch's doorbell that you can ring if you dare. I warn you if you don't like spiders, watch out... one comes out of her mouth!
This weekend we also have a Halloween party planned with some good friends and tonight, we stayed home, decked the house in creepy spiders and skeletons and gave out copius amounts of sugar to the neighbours. Funnily enough out of the over 50 kids we had come to our door, only one little girl bought with her a little zip lock bag of lollipops which she gave to our two kids as a thank you. What a lovely idea and if we ever venture out to trick or treat ourselves, I will be certain to remember that the kids take some with them.