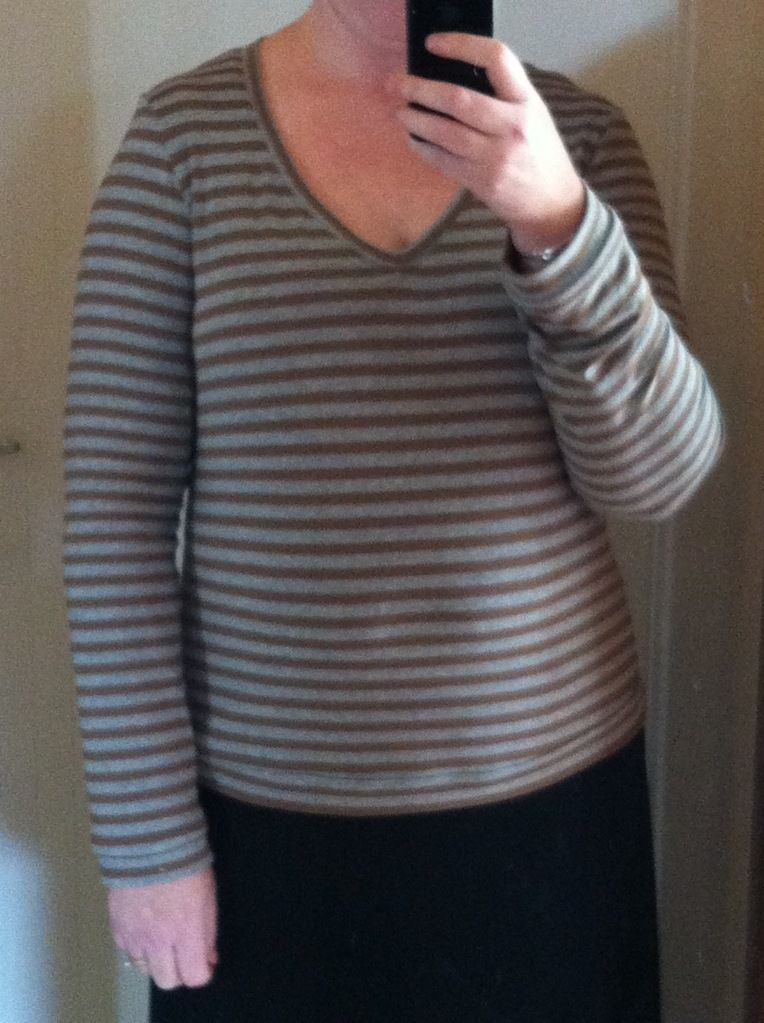 Pattern:
Sewaholic Renfrew
Fabric:
Knit from Tessuti
The Good:
I have now made this top four times. Two with scoop necks, one with the cowl neck and one with a v-neck, so you could I say I like this pattern. It is well written and fits (for me) perfectly without any modifications. My first attempt used a pink ponte, and has become one of my favourite tops. The fabric doesn't have a lot of stretch and is thicker than most knits I have used making it like a thin jumper. It is so comfortable.
The cowl neck version I tried without the bottom band, but it just doesn't sit as nice as the ones with a band. That probably has something to do with the fabric though, its very thin. A slightly thicker knit and I think it would have worked great.
But this striped one, is a new favourite. The fabric is a lovely quality, and perfect for an everyday long sleeve top. I can't wait it to get warmer and then I'll work on some short sleeve versions.
The pattern itself.. easy, great for basic building and well worth the money considering how many times I have (and will) use it.
The Bad:
Nothing. Just fabric selection on my part for the cowl version... to be re-made.
Modifications:
Attempts with a thiner band or no band have worked "ok" but I have decided I like the thicker bands, it makes the sleeve and body sit flatter. I have read a few reviews that people have had to take some length off the sleeves or body, but I didn't need to.