Yarn: Rowan Silky Tweed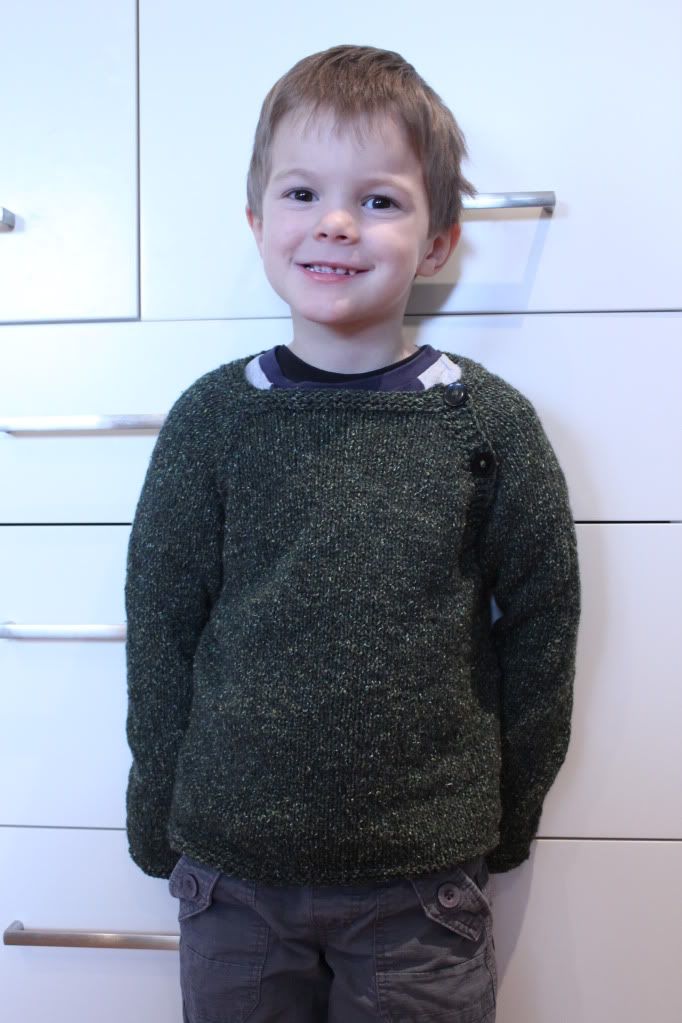 With my 4 balls of Rowan Silky Tweed I got
last week
, I cast on a new jumper for Liam from the TAMA pattern.
The pattern is a lovely a basic jumper with no cables etc. so easy peasy knitting for on the lounge, but with a nice detail of the button neck. The yarn was beautiful, it's so warm but not thick and has a fleck through it. I think the increases on the sleeve aren't quite 100% but the pattern wasn't overly clear, so I just winged it but it worked.
I purchased the eBook that includes the girl's HINE pattern, and now that Liam's new jumper is done, I have just cast on the HINE in a gorgeous purple Sublime Baby Cashmere Merino Silk DK for Eva.
Winter certainly is perfect for knitting projects...