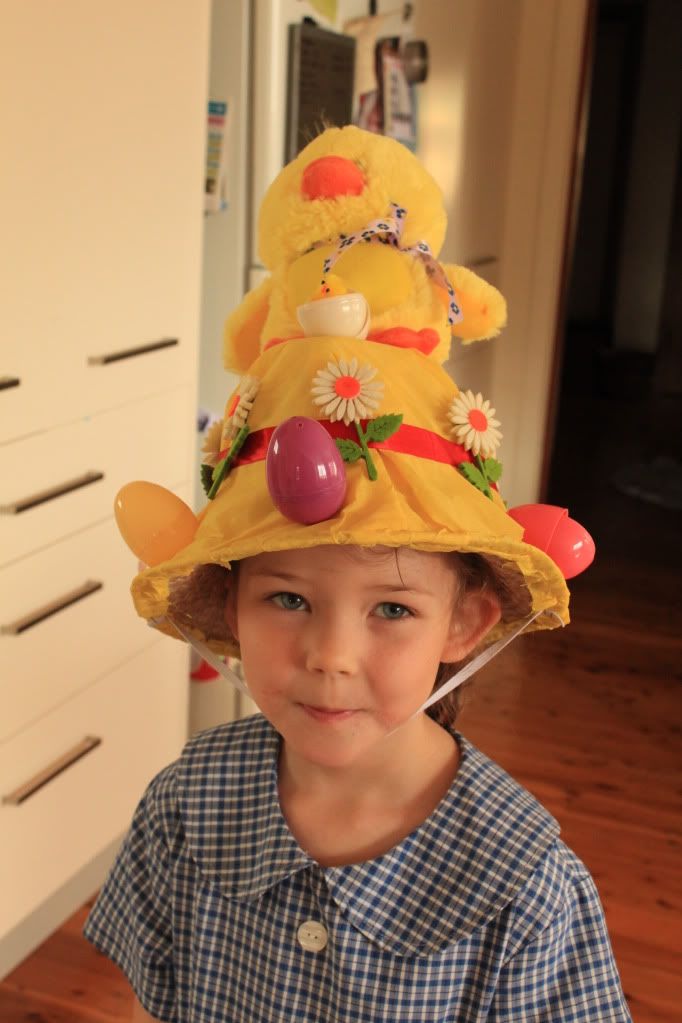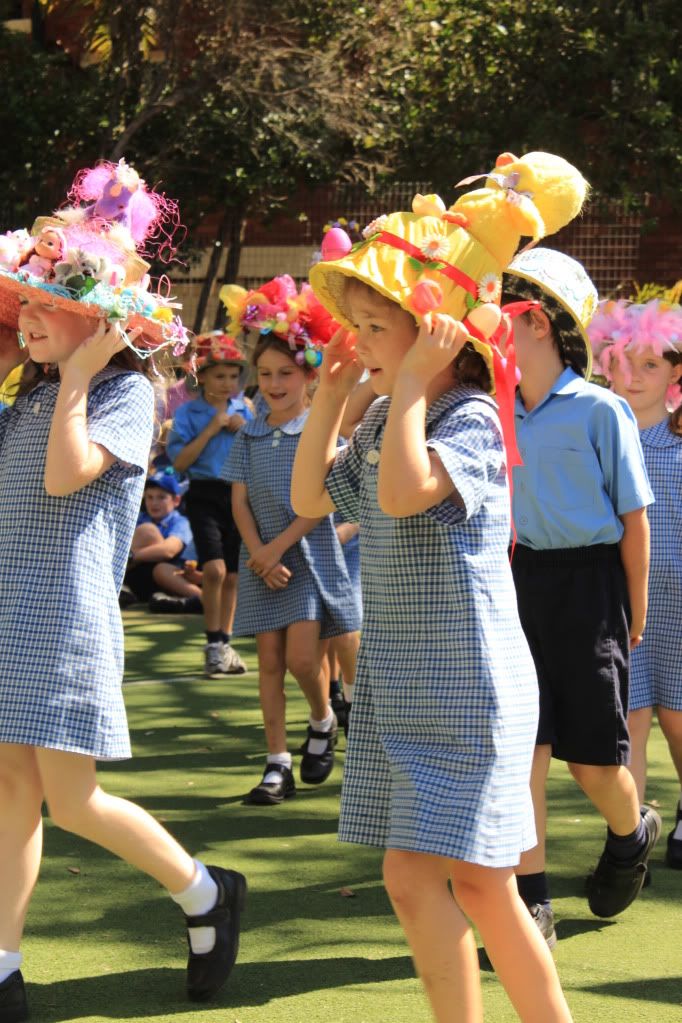 That time of year
again
, when the Mums all stay up late, surrounded by crepe paper, cardboard, plastic easter eggs and have to come up with a "hat" matching the grand design the kids have come up with for the school parade.
All I could think was next year I have to make TWO of these things.
Didn't we used to have to make these ourselves during school time when I was at primary school? Maybe I'll just put this one into storage and Liam can wear it next year, wonder if anyone will notice?