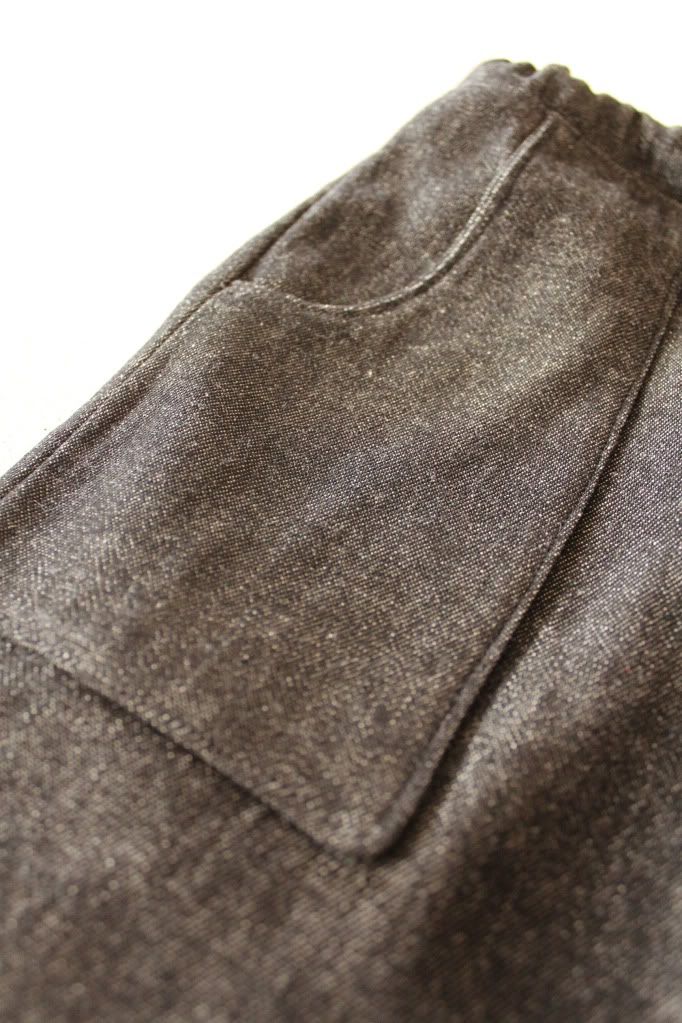 The boy has apparently grown over Summer. Must have been all the water. That left him with a grand total of 2 non-daycare pants that fit.
With the Sandbox pants pattern from Oliver & S
SandboxPants
(now available on PDF, yay!), and some lightweight black denim from my stash, a new pair of pants for the boy.