This weekend my littlest munchkin turned one. It's hard to believe it's already been a whole year that she's been here.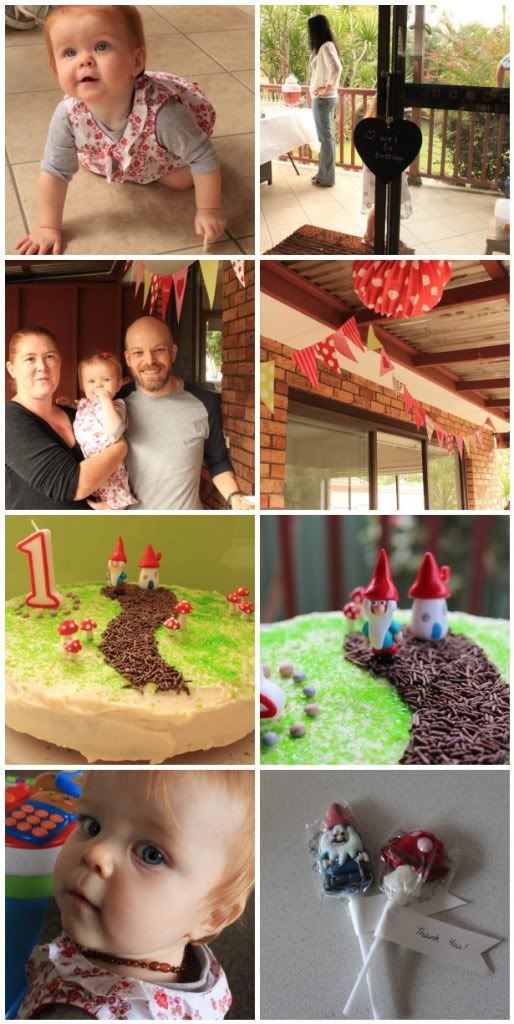 We celebrated with a party at our house with lovely friends and family.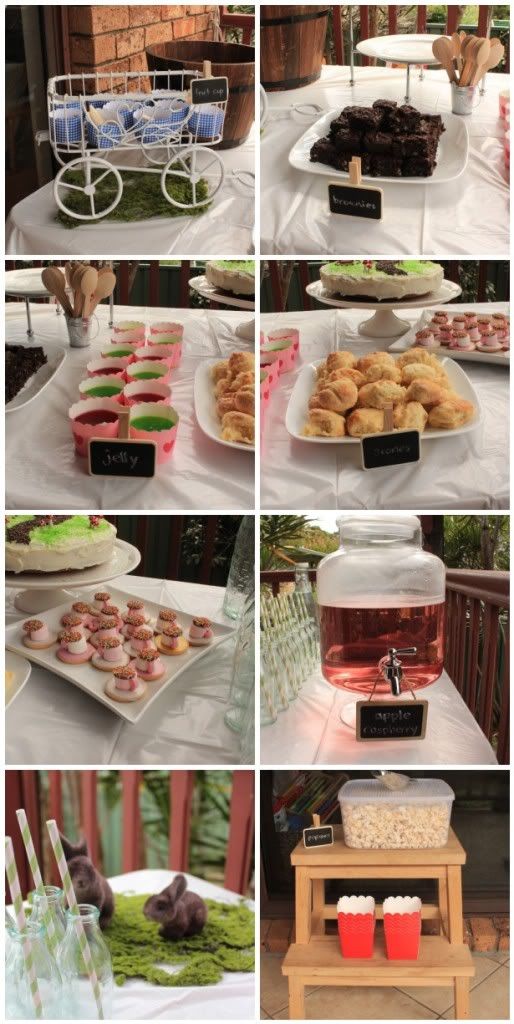 And with no food left over, almost all the cake gone and children tucked in bed and asleep early, it must have been a good party.
Party Sources:
Moss mat, bunnies, blackboard tags, blue cupcake cases, scalloped boxes and drink dispenser from
Little Red Chick
Lollipops, scoops, glass bottles from
The Little Big Company
Straws, bunting, paper balloons, pink cupcake cases from
Belles Familles
Wooden bucket and little white trolley from
The Reject Shop
Cake clay decorations from
ratbeankat