Something for both girls finished on Friday... first up for Eva...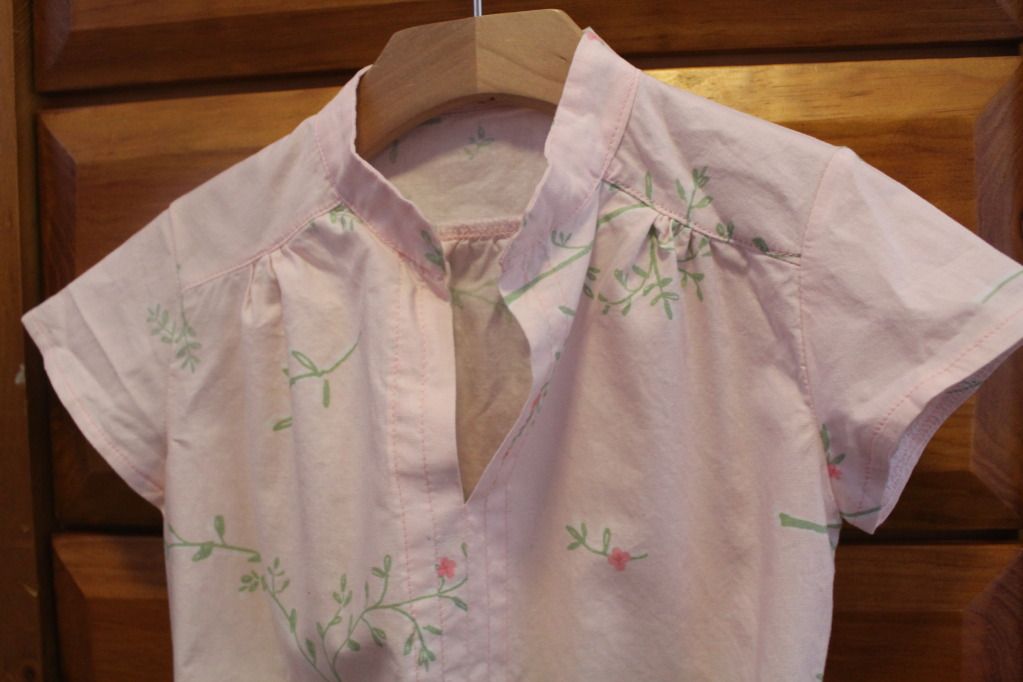 Pattern: AYASHE by
Figgy's Patterns
in size 18m for Eva
Fabric: CIty Weekend by Oliver & S
Rule #1 when using PDF patterns, before you print make sure the pattern is set to scale to 100%, especially when using the new laptop that you haven't printed patterns on before. Failure to follow rule #1 will result in your 18month size top being more like a 12month size top. Frustrating.
Now that I confessed my "what a waste of some beautiful Heather Ross double gauze fabric" attempt #1, the actual #2 aka the wearable top is still super cute.
The Good: I love patterns with extra details, it makes sewing things for the kids that much nicer and better than buying the plain things in all the shops. This pattern was full of lovely details like sweet gather on the shoulder, the collar, stitching on a front placket and I'm just a sucker for tops with elastic waists. Of course all the "extra little" details didn't make it a basic cut the pieces out and go sew type of project, I had to follow the instructions pretty closely. These are the types of patterns I am more than happy to pay $10 or more for. Being able to buy it in PDF form (it is also in paper form for a little bit more) also meant I could order, print, cut and start sewing all in one day. None of that waiting for the pesky post man to arrive.
The Bad: The pattern itself is good, but it uses 3/8" seams which I'm not used to. I prefer larger 1/2" or 5/8" seams. When cutting out notches, watch out.. if you cut them to what is actually shown on the pattern it can be a tight squeeze keeping to the 3/8" seam and missing the notches.
Modifications: None.
Bella meanwhile found a dress in one of the many many many catalogues that we get every week (seriously the amount of wasted paper is ridiculous).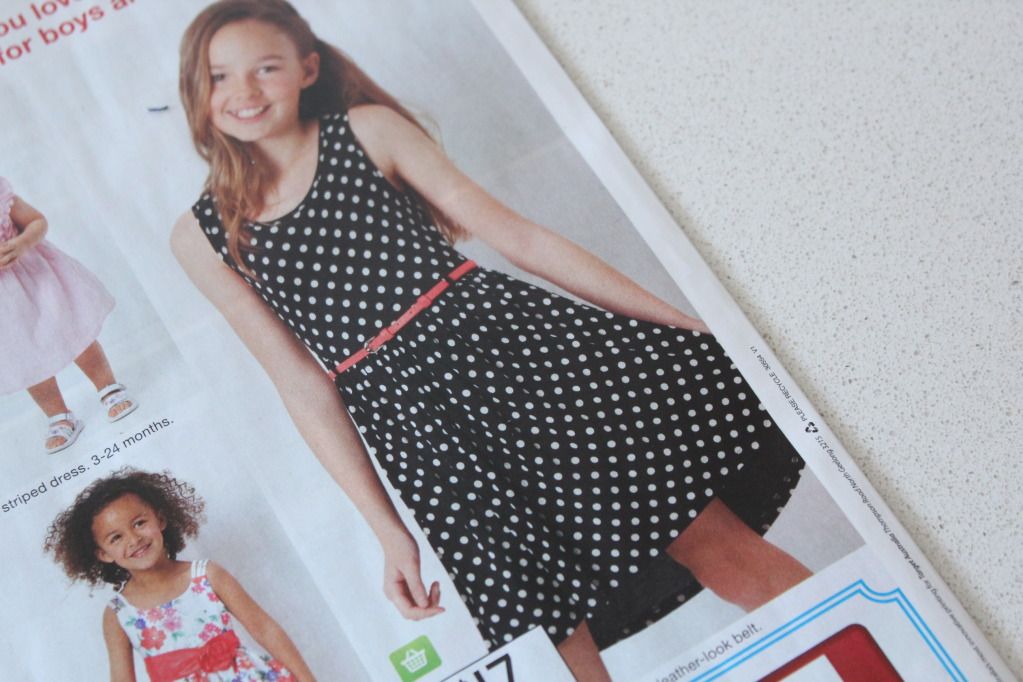 Using the neckline and armholes of an existing dress that fits her, I drafted a bodice with straight body and then finished with a simple gathered skirt attached.
Using some navy blue crepe fabric from The Remnant Warehouse, initially this was intended to just be a muslin that I could play with, turns out the sizing I cut was just right.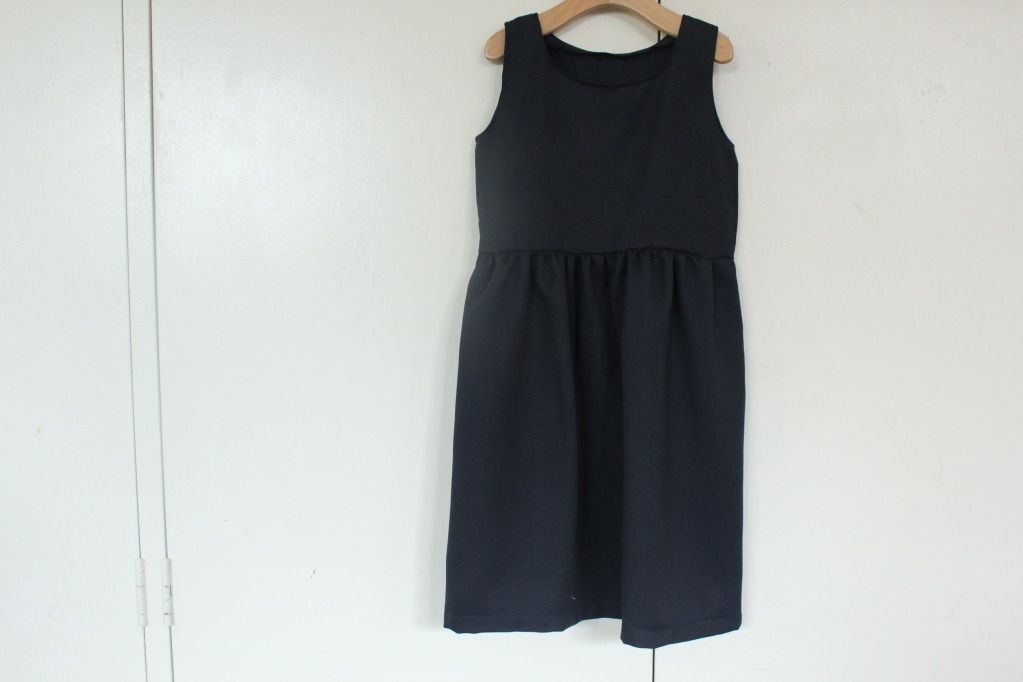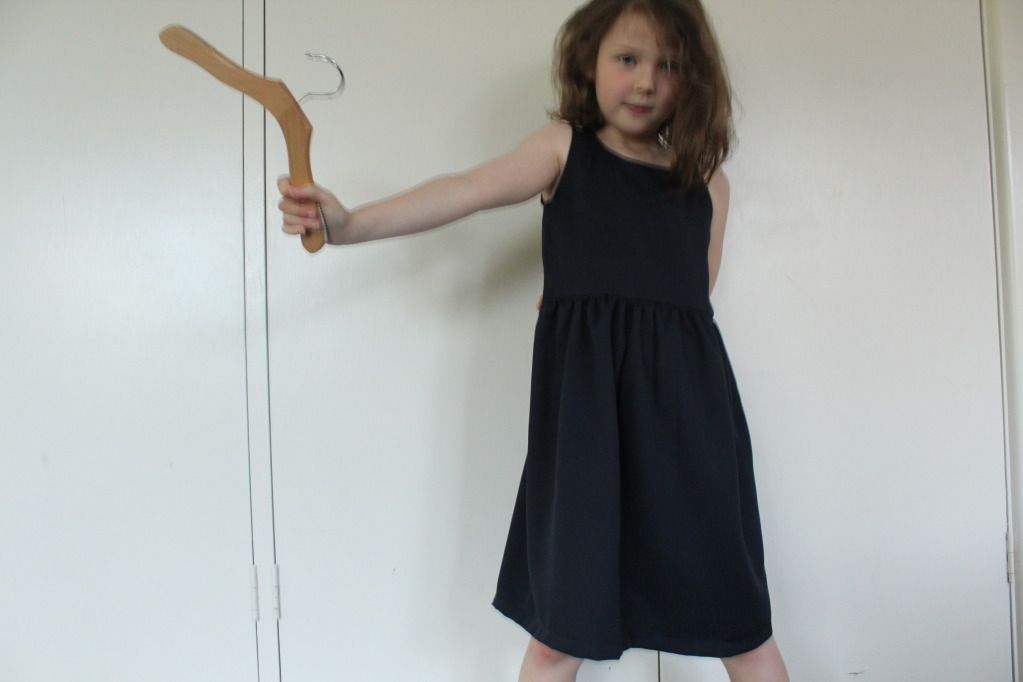 So I finished off all the hems and she is one happy little girl with a new blue dress. Oh once we get a new belt.