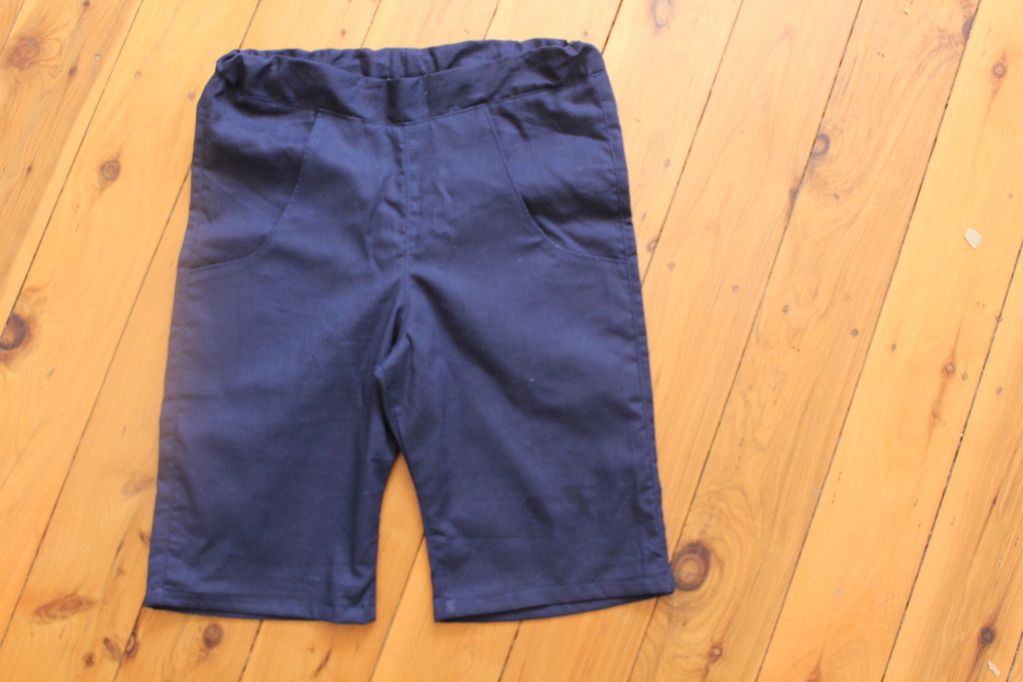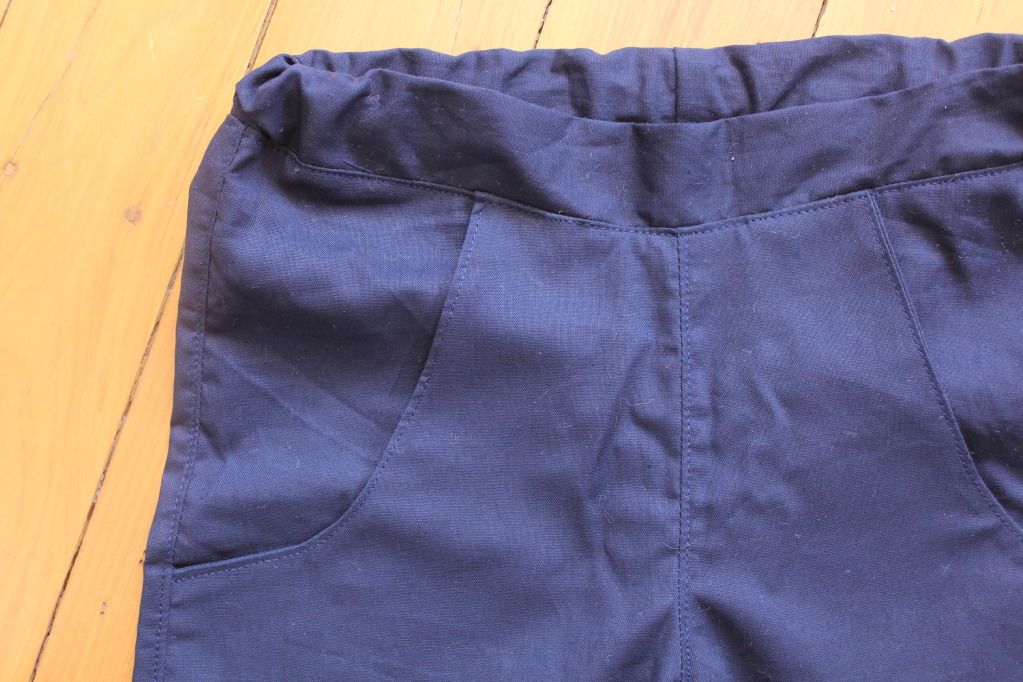 Pattern:
Blank Slate Basics (for Girls)
Fabric: Plain navy homespun from Spotlight
The Good: Bella and Eva are in desperate need for some shorts. On searching some blogs, I came across this pattern collection (check out the Facebook page for discounts) which covers just about every option.. shorts, capris or pants with elastic or zipper fly. The size ranges from 18 months to 8 years, so it will be used for quite a while around here. The pants are straight leg, and the capris and shorts a "modest" length unlike anything currently for sale in the shops apparently. While I chose to make these in the most basic elastic waist, they do have a flat front and the elastic just runs around 3/4 of the waist which is a nice change from plain old elastic waist pants.. looks nicer too.
The Bad: The only improvement I cold make on this pattern is they really need the sizes printed on each piece, not just one seperate legend showing which lines to cut. Not great when you cut out two sizes (size 18m-4T is separately printed from 5-8T) and then have to figure out which size each piece is for. My tip, write down the size of the piece you are cutting out on each piece as you go!
Modifications: I needed to adjust the elastic needed for Bella's tiny waist... she is a size 8-10 but only about a 5 in a waist and added top stitching to the side seams as well.
Working with my "to do" list, I had no plans to get any more dress or top patterns for the girls, but now I think I might add a couple of the tanks from this new collection to the list.