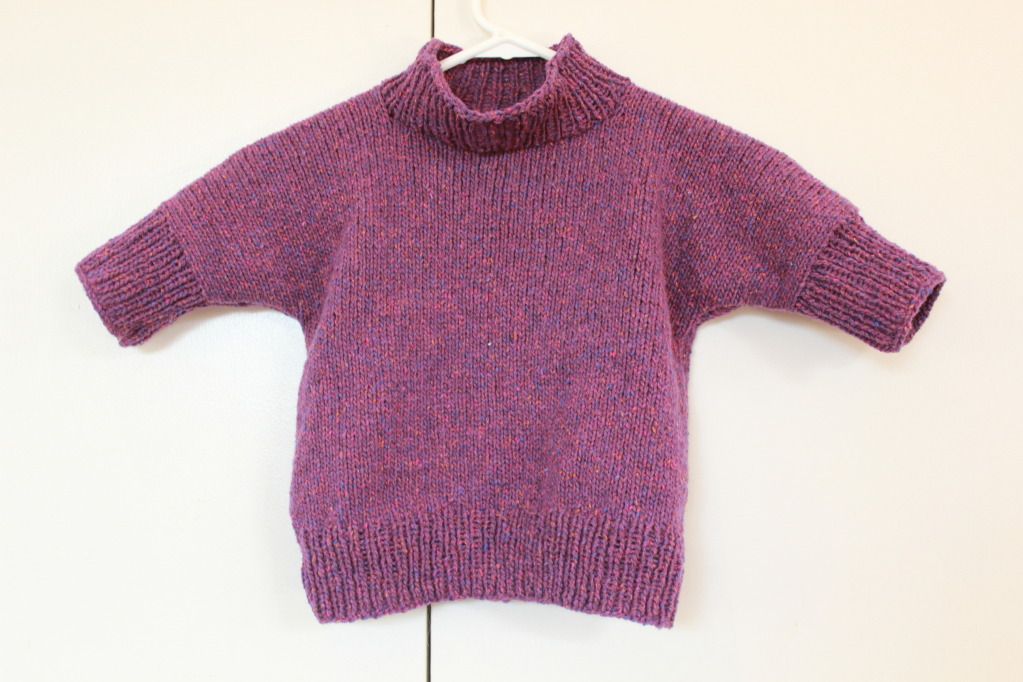 Yarn: Silky Tweed by Rowan
The Good:
Warm and cosy with a high neck and loose fit, perfect for running around. I do love a loose but warm jumper with lots of movement for kids. The yarn was on sale from my local shop so all up a beautiful jumper for less that $24.
The Bad:
There was a couple of points in the pattern I had to guess what I was doing (of course I SHOULD haven taken notes, but didn't), but being a straight forward pattern easy to work out.
Modifications:
I worked the body to 20.5cm before shaping for the arms as I like longer tops for the kids.
The design is made for 3/4 sleeves, however mine have worked out full length on Eva. It could be because it is a size 2 and Eva is still only 16months, but even trying it on Bella (7 years), the sleeves fit her well, so I have a feeling this runs on the large size. A couple more inches on the body and it would have fit her perfectly.