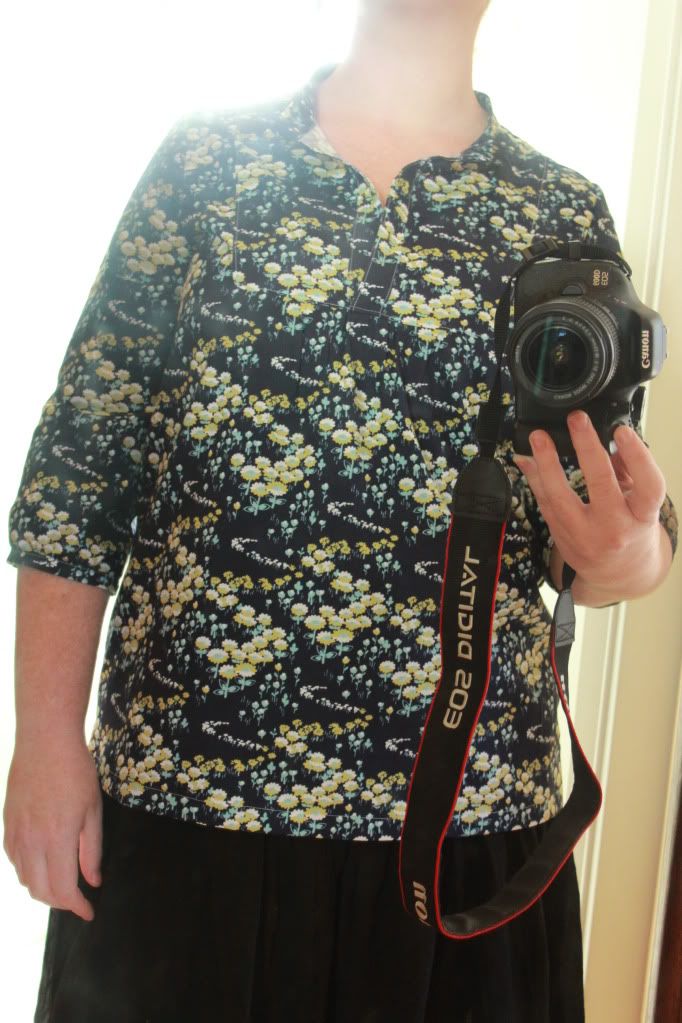 My fourth Tova, hot off the sewing machine this morning, this time in a cotton from fast becoming a winter staple with jeans and boots and on the extra cold days, a scarf..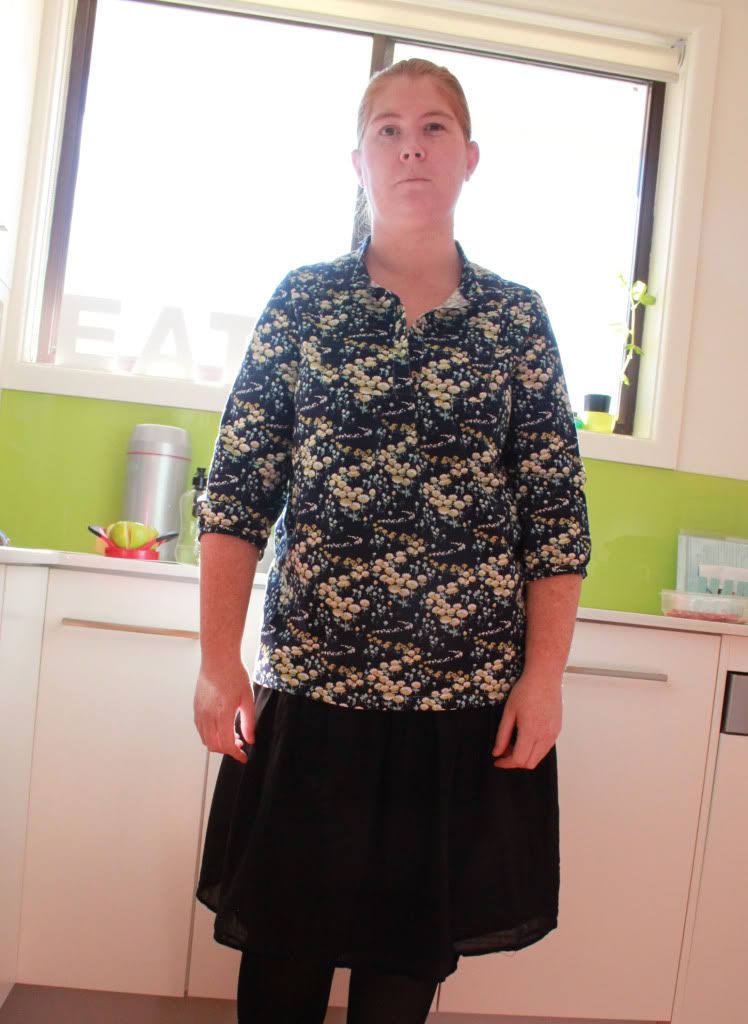 Photo by persistent son.
Now I have one in linen, voile, a dress version and this cotton one. You would think I would be sick of these tops, but I'm really wanting another dress version, slightly longer than my last one in a nice thick wool.