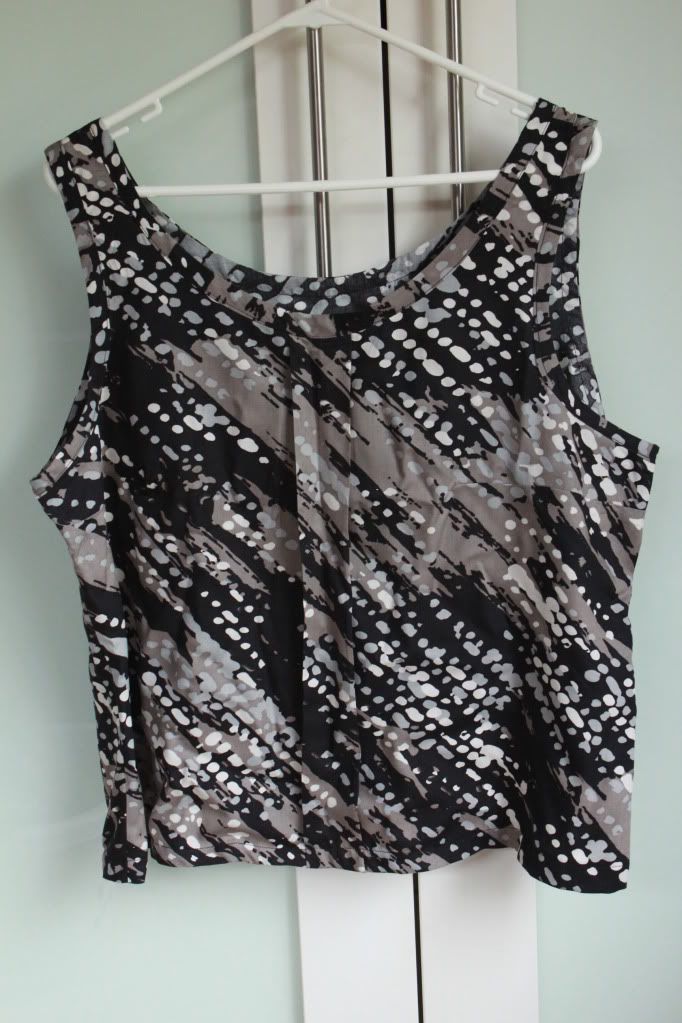 Pattern:
Colette Sorbetto
Fabric: Cotton remnant from Spotlight
The Good: What is not to like about a good fitting, basic tank style top? And the pattern is free. The sizing is spot on, although I did the next size up in length, but I like long tops. The pleat down the front makes it a bit different to all my other tank style stops, and I love the print of this fabric. The pattern's fabric requirements are 1.4m, however excluding the binding I got mine out of 70cm of 60" fabric. For the binding I used a 15"x15" square and followed the
continuous binding tutorial
on the Collette site.
The Bad: My attempt at making my own binding #312 was another failure. Ok that was a bit harsh, it wasn't a total failure but I should have gone with the pre-made binding, it's just so much crisper and perfectly straight compared to mine, but being that I made it out of the same fabric as the top, it doesn't look bad.
Modifications: None. For finishing my seams I used the overlocker.
On the Collette blog there is a tutorial for making it with a
scalloped hem
which I think looks sweet and also how to make it
without the pleat
.