My fabric shopping from
last month
has almost all been cut into, a few new dresses and one of my first Renfrews. Only a couple of pieces are left which Im not 100% sure what I'll make with them, I think I need to find some new patterns for those. So today, while Daddy was working from home, I left Liam with him to play and Eva and I hit the Tessuti sale and the 2-for-1 Remnant Warehouse Tuesday.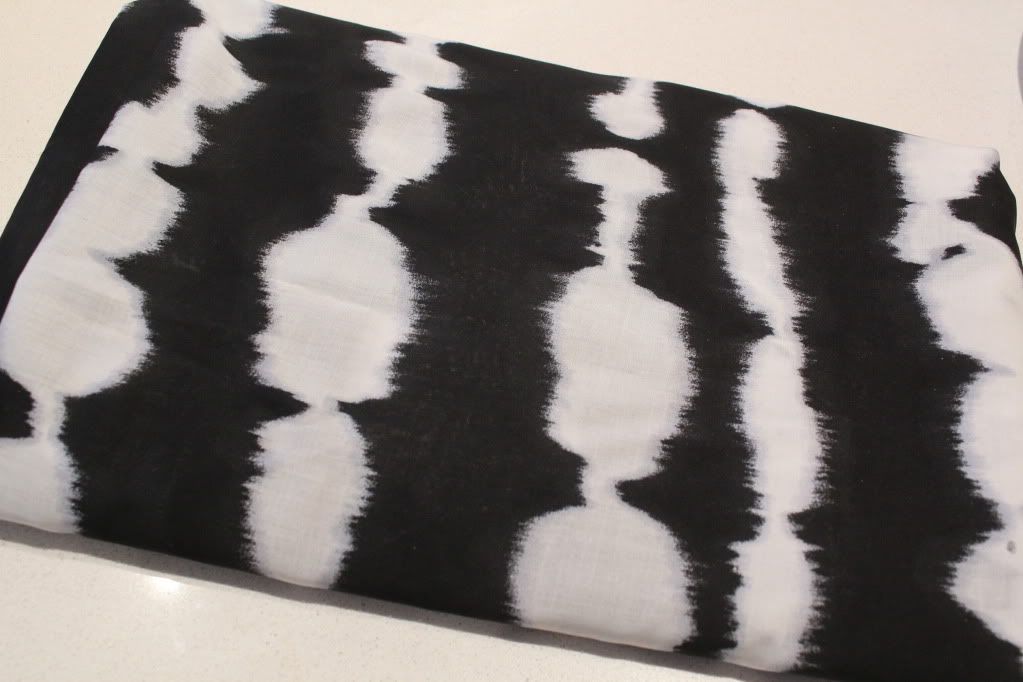 2.6m Cotton = $3.80
2m light grey, 2m dark grey and 2m navy blue knit = $3.00 each
1.6m brown check cotton and 1.6m grey and brown stripe knit from Tessuti, $23.50 each
The knits will most likely become more Renfrew tops, they are such a comfortable pattern (which I am yet to blog about), and the brown check I want for a dress of "some" kind but my pattern stash is pretty bare so I'm checking out blogs and the new releases from Vogue etc. for some inspiration. The black and white I have enough for my Lisette Traveller dress, but I dont know if the print will work. I have 1/2 made a Traveller, but the fabric is just wrong. A bit too heavy and a bit too much stretch. I might persist making it and see how it goes, but I suspect it will end up in the unworn pile.
So, o
n my "maybe" list of patterns: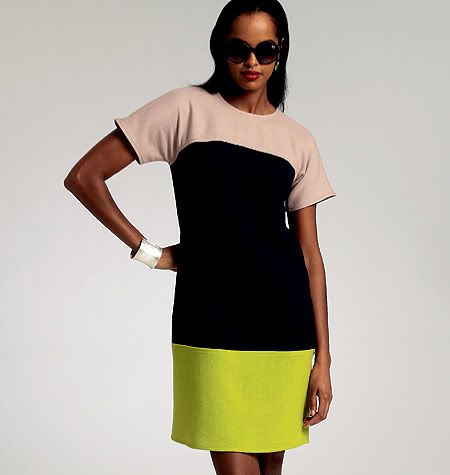 Vogue 8805
(love the shape, but I think it would need a flowy material to look anything like this made up)