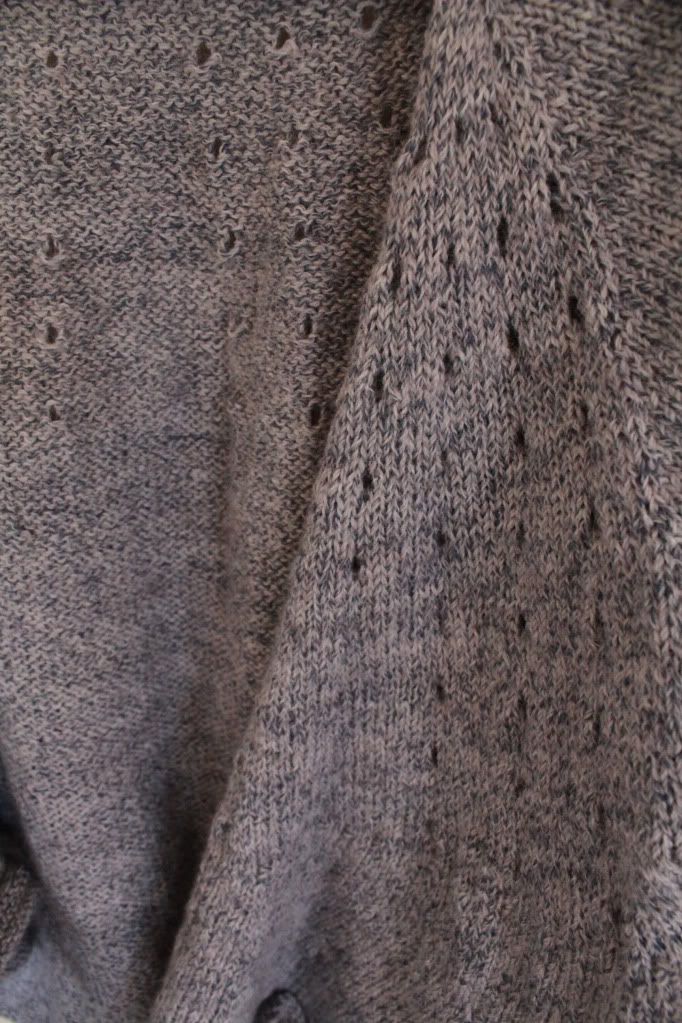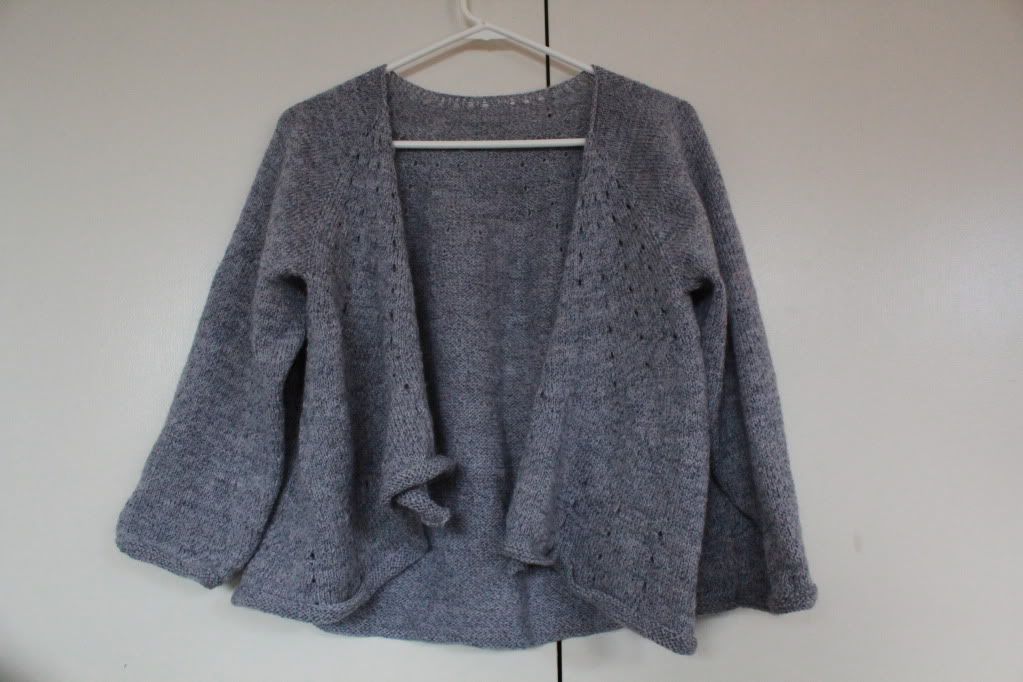 Pattern: Vitamin D by Heidi Kirrmaier (
ravelry link
)
Yarn: Bendigo Woollen Mills
Classic
in 5ply in Silver Twist
The good: A beautifully written pattern with pretty YOs through the body, easy for nightime knitting on the couch without constantly referring to the pattern. The shape at the front is lovely (although mine needs more blocking) and no need for a border around the neck so no picking up 1000 stitches at the end. I started making the large based on my measurements but after working the neck a little I increased up to the next size, I like my cardigans loose and now it fits really well.
The bad: Knitting in 5 ply is slow. Knitting an adult sized cardigan in 5 ply is painfully slow. OK that's nothing to do with the pattern or the yarn being "bad", but what was I thinking picking an adult pattern that used 5ply yarn? I'm happy now that it's done, it needs the thin yarn for the drape, but gees halfway through I did wonder what I was doing and felt like I would be knitting for possibly a year. While knitting up, the yarn felt a bit scratchy, not like what I am used to with Bendigo's yarn, and I have used their Classic 5 ply before so it might have something to do with the twist in it, but now it's finished it is much better, very warm and I'm hoping after a proper wash it will come up even softer.
Modifications: Nothing, I thought I might need to add some length to the arms or body but I didn't.
After taking a month of knitting here and there days and nights, the first thing I cast on was a beanie... nothing like a quick knitting project to work on.