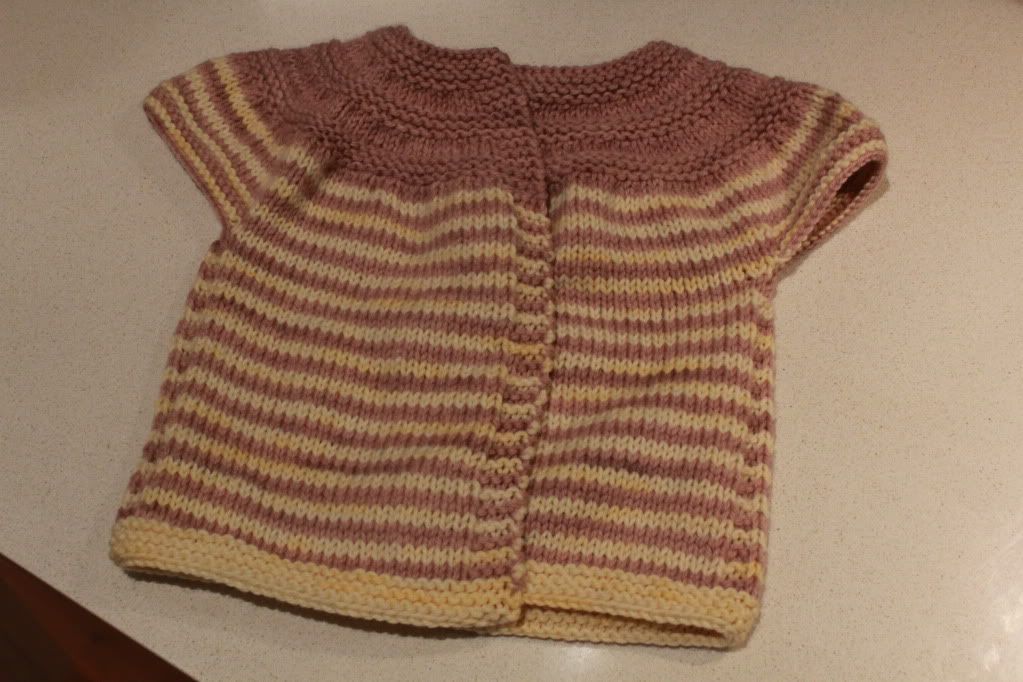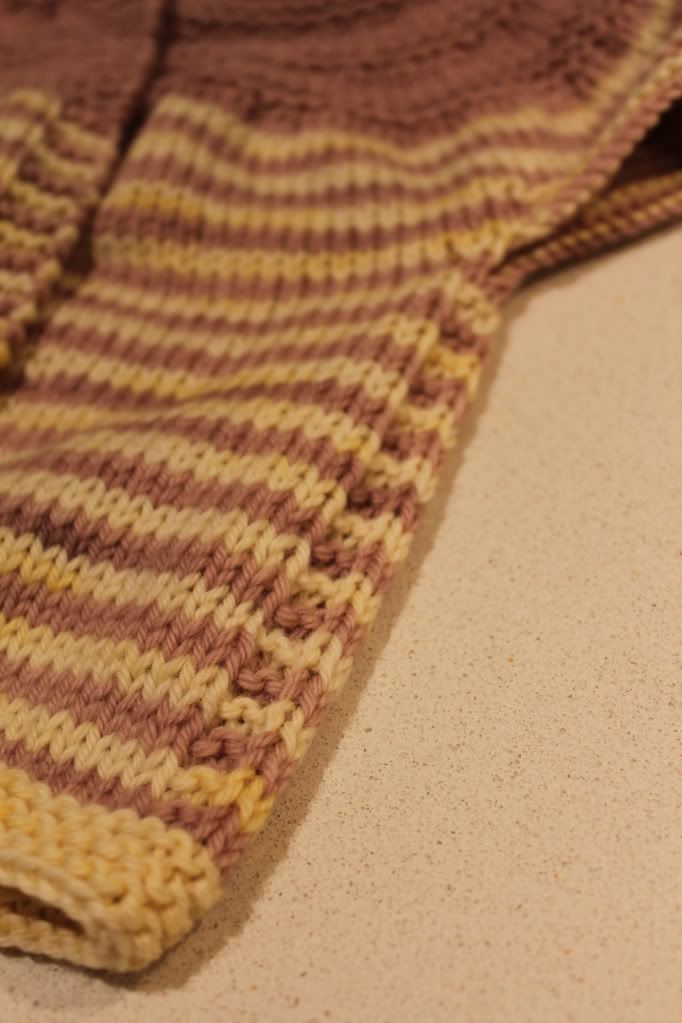 Pattern: in threes: a baby cardigan by Kelly Herdrich (
raveled here
)
Yarn: Lush Yarn 50% Merino 50% Silk Lt Worsted (no longer available)
The Good: Simple, seamless short sleeve cardigan with a lovely detail on the neck and sides. I had two not quite whole balls of this beautiful Lush Yarn that my Mum gave to me after finishing a cardigan for Isabella, and with such a small amount it meant something short sleeved for Eva with stripes. I've used this yarn a couple of times before in a gold and brown colorway, and I'm so sad this company is no longer around because it is definitely my favourite to knit with. It is so soft yet warm, and never needs blocking. Now I have used up every last scrap I had, I'll have to find a new favourite, perhaps something else with merino and silk. Back to the pattern.. it's easy to follow with pretty details and clear instructions including quick explanations of the abbreviations.. always good to refer to when your mind draws a blank.
The Bad: I made the 2/3T size, and while Eva is just 14months and it does fit, if I had any yarn left over I would have made it longer than the pattern calls from. I do like tops and cardigans that go past the waist though. The pattern does go up to a 4/5T, but while working the pattern I saw that the sizes 18-24 months, 2T/3T and 4T/5T are all the same cast on, sleeve size, and very similar in length and chest size. I haven't made them yet, but just guessing, there is no way the sizing is going to work for Eva for the next 3-4 years if she grows like her big brother and sister.
Modifications: For the striping, I completed the "Garter Yoke" section of the pattern in colour A (the pink) and then swapped colour B at the begining of the "Cap Sleeve" section and continued as per the pattern swapping colours every 2 rows. I completed the garter row finishing in just colour B (the yellow).