Today Evangeline had her Christening. Wearing her Mummy-made gown, we all descended on the same Church that I was Christened, Dean and I were married in and all three of my babies have now been Christened.
After a big party last weekend, it was lovely to share a quiet morning with family (and extended family).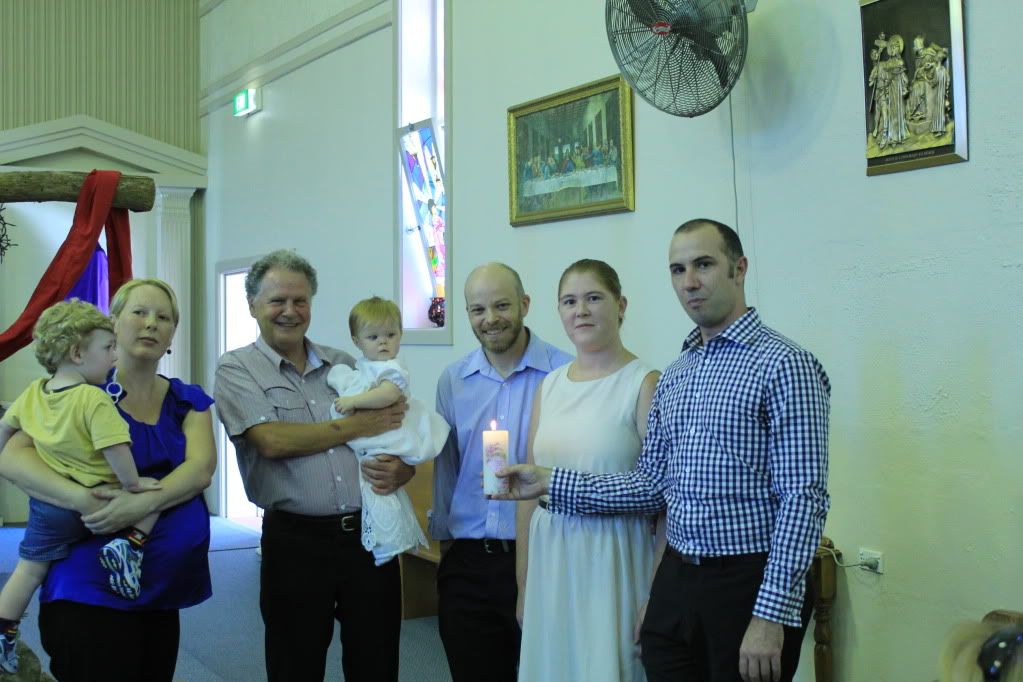 The kids and their Godparents
So for the first time in what feels like a while, we have no events planned. After a busy few weeks including Dean's Mum being here for the last few days, we are all looking forward to school holidays starting later this week. 2 weeks of sleep-ins, play dates, and sleepovers at Nanny & Poppy's.