There is no hiding this will probably be the most boring KCWC post of all. Of everyone. All I made was tracksuit pants. I know, exciting stuff.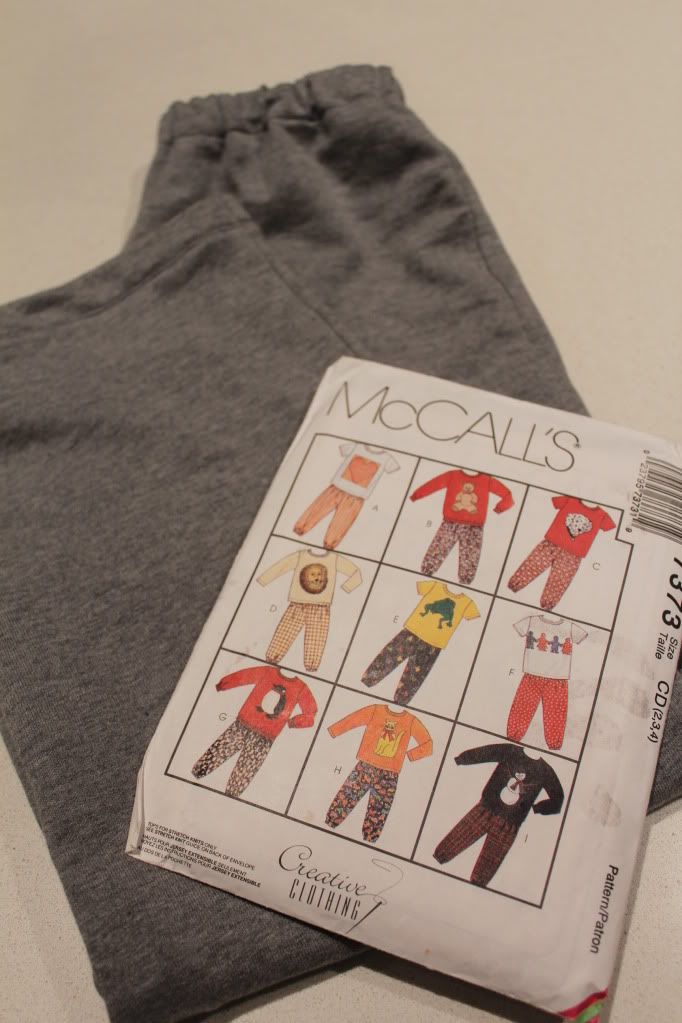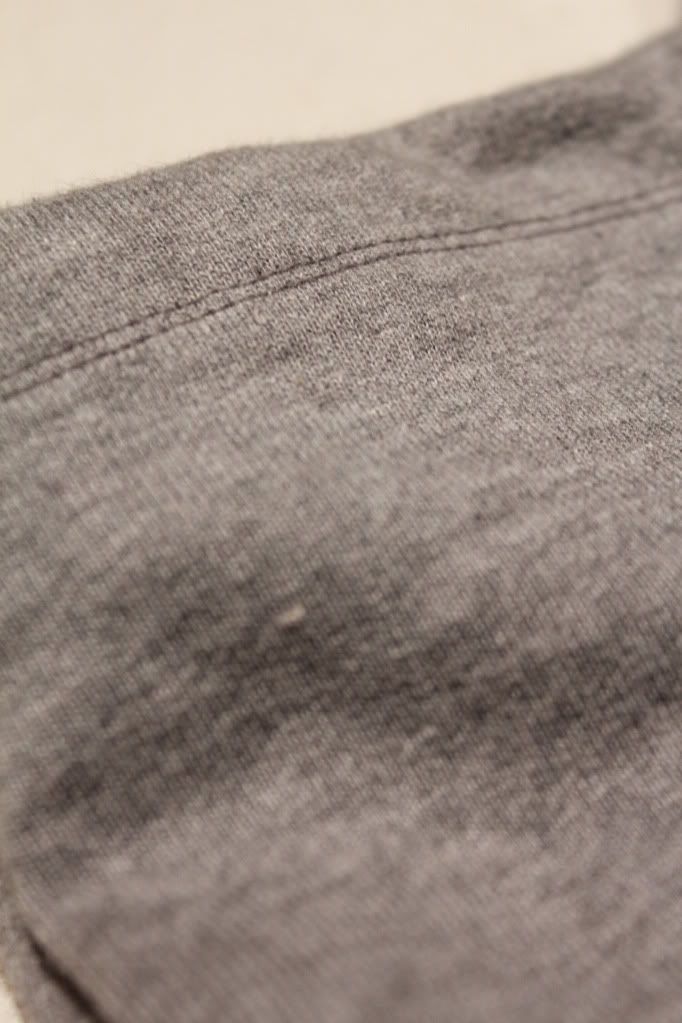 Pattern:
McCalls 7373 (out of print)
Fabric:
Grey tracksuit fabric from The Remnant Warehouse
The Good:
Two pattern pieces and simple to make.
The bad:
Sizing is terrible. I cut these for Liam in the size 4 with just an extra 1/2 inch length since he is normally a size 5. Once they were finished and he tried them on, they were ridiculously long, as in inches too long, but worse they looked like MC Hammer pants they were that wide on him. Remember those pants? Yeah I didn't like them in the 90s the first time, let alone on my 4 year old son. Luckily they pretty much fit Isabella in length and the width isn't too bad for her.
Modifications:
Omitted the elastic around the ankles and did a turned hem instead, stitching the hem with a twin needle.
So a pair of tracksuit pants and they didn't even turn out right. Isabella out of the blue asked me to make her a red dress the other week, so that is next on the cutting bench.