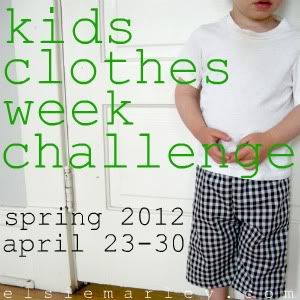 Kids Clothing Week Challenge is on again, just in time for some tops and pants I plan on making up for the kids.
They definitely will not be for "spring" though, this cold snap in Sydney (it is the middle of Autumn here after all) means more likely to be tracksuit pants and long tops. Eva is ever growing and Liam must have grown about a metre since last winter since none of his daycare long pants are even CLOSE to fitting.
So an hour a day for the next week...