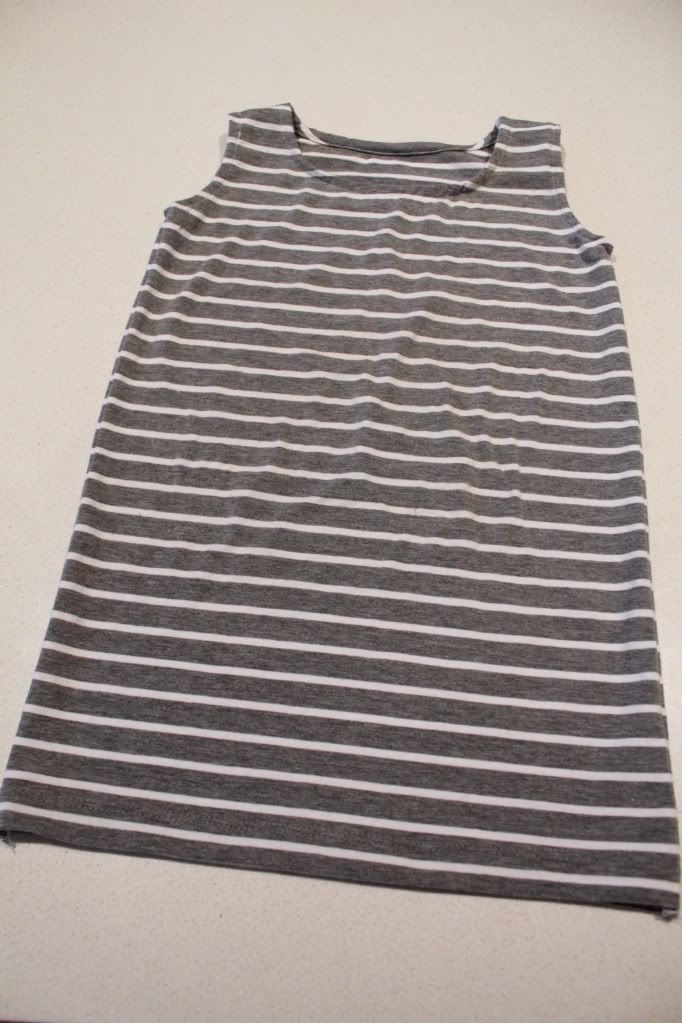 While Pinterest-ing a few days ago (aka wasting time) looking for tutorials for baby skirts and dresses, I saw quite a few where old knit tops were made into dresses for little ones. With a giant pile of old maternity clothes waiting to be donated, I decided to give it a go. Worse case I'd ruined a top that I was getting rid of anyway.
So using a grey maternity knit top and a top of Eva's, I traced out the neckline and armholes, using the existing bottom hem for the bottom of the dress. Cutting along the traced lines, I then sewed up the side and shoulder seams using a stretch needle and overlocked them. I could have done a binding edge for the neck and armholes, but decided just to try a double fold and it fits well for something that took me an hour from beginning to end.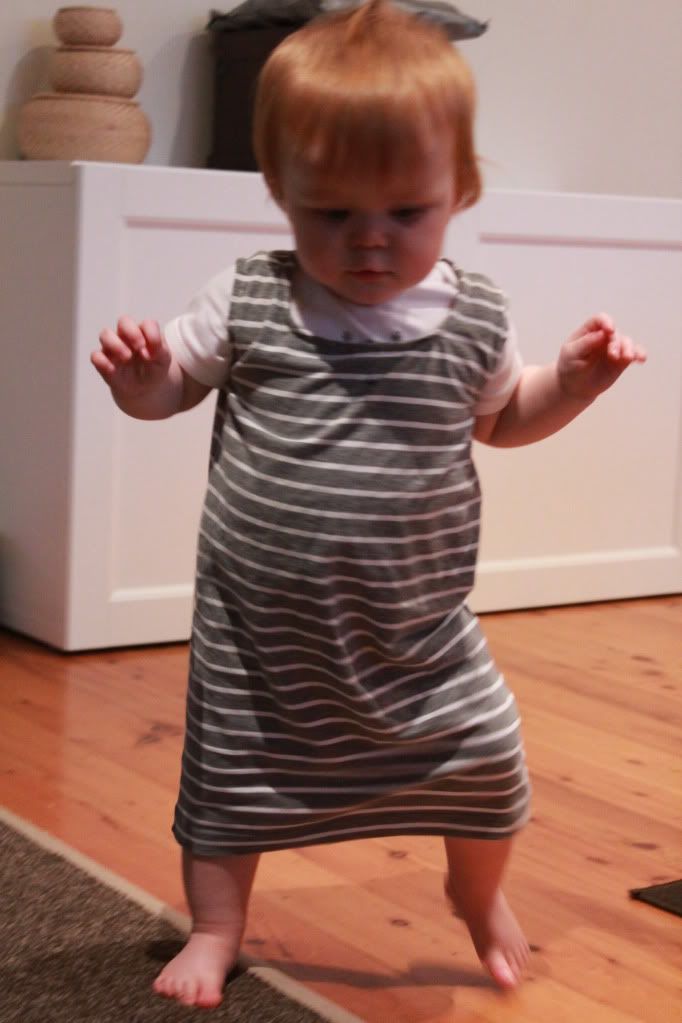 Looks kind of like a baby Maxi.