Late in blogging, but sewing is being done for KCWC!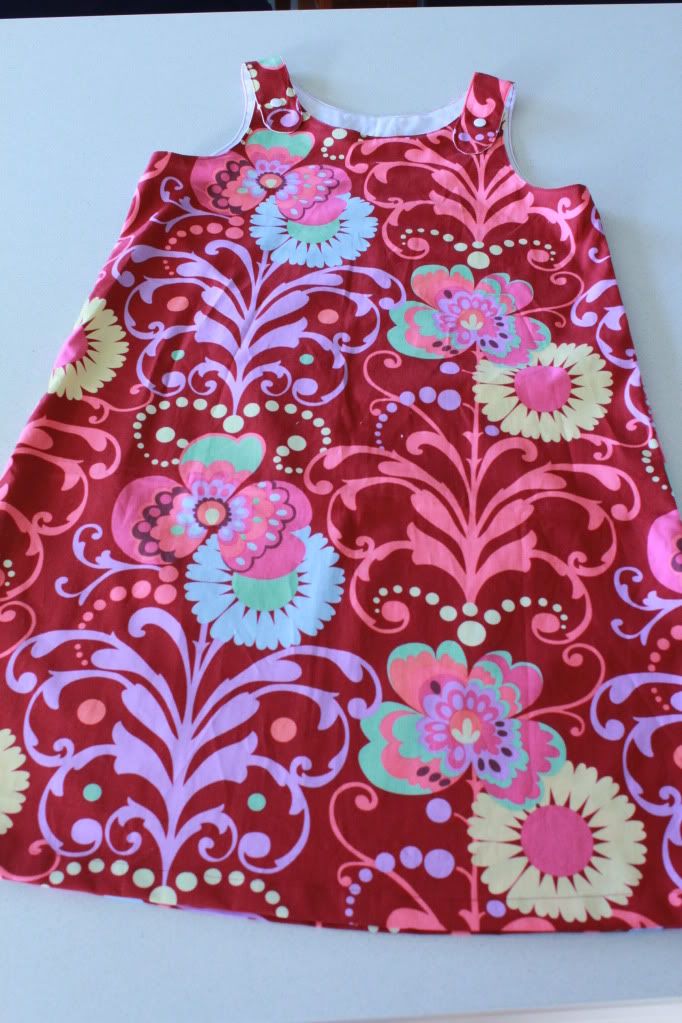 Pattern:
Simplicity 5489
Fabric:
Amy Butler Love in Wine
The Good:
A couple of weeks ago Isabella out of the blue, asked me for a red dress. We did a stash check, and apparently this fabric was "perfect", not quite "red" but anywho... Having made this dress before, once the pieces were all cut out (only two dress pieces and two facing pieces) the sewing came together very quickly without needing the instructions. A simple basic dress, and Isabella loves it. The pattern comes in size 3-8 so I can see me making this many many more times for Evangeline.
The bad:
Nothing.
Modifications:
The facing is supposed to be interfaced, but I left this out after doing it previously and finding it wasn't needed. I omitted the buttons and used press studs instead and instead of hemming the facing, just serged the edge.