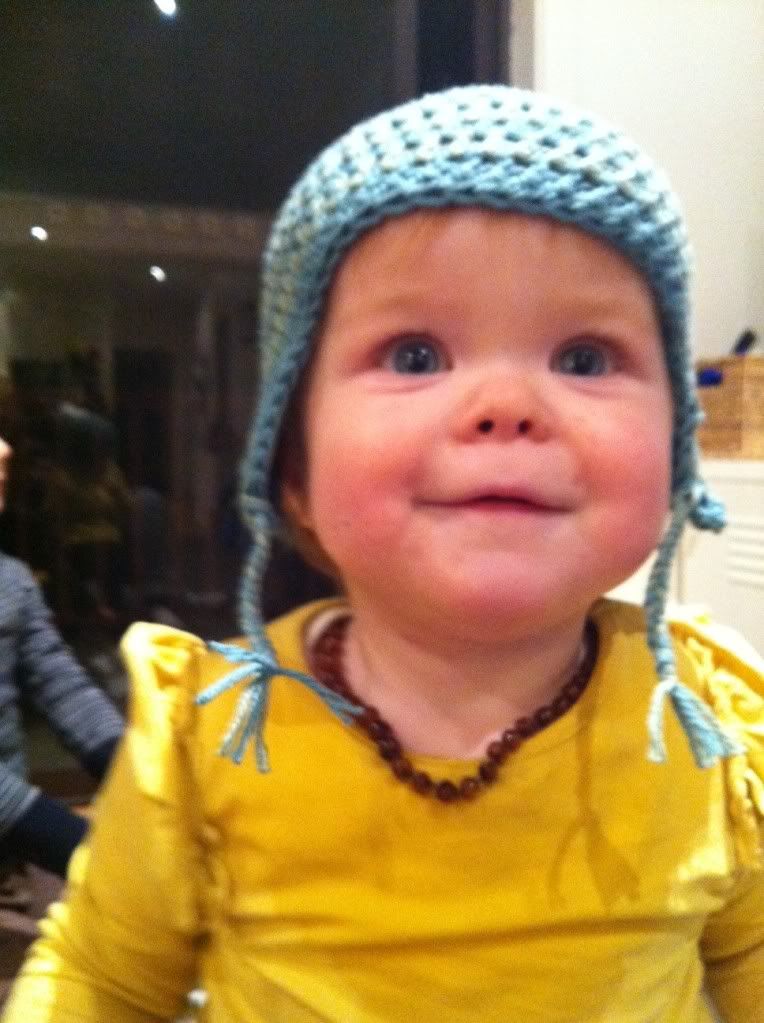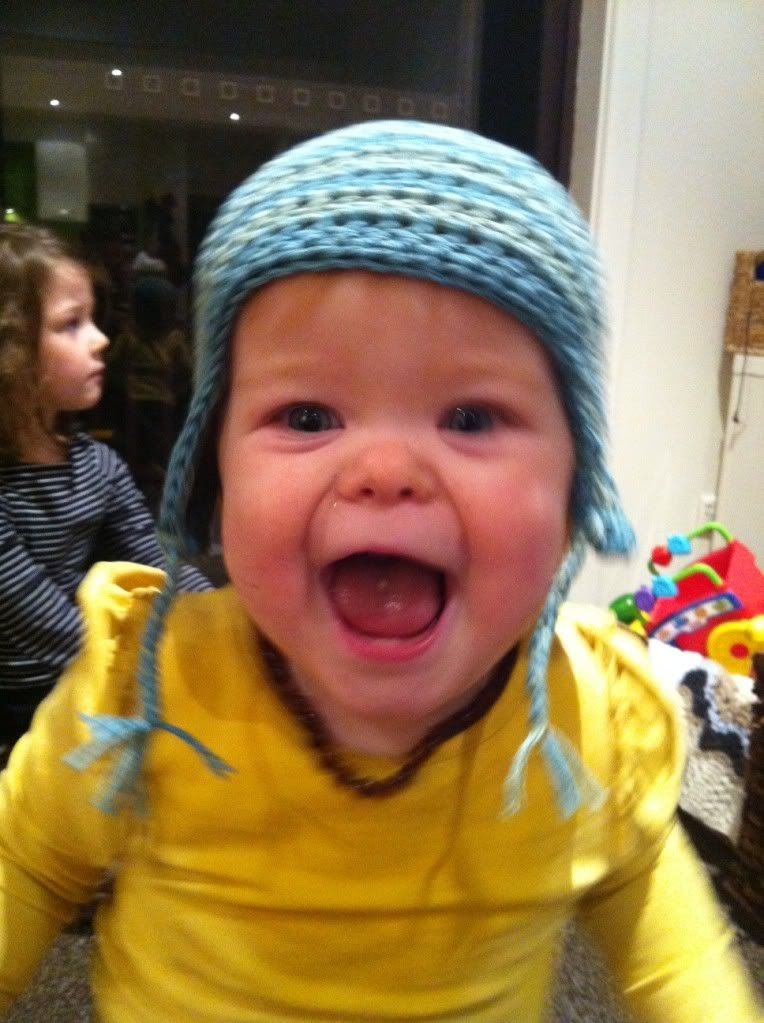 Yarn: Brown Sheep Cotton Fleece in Rue and Dusty Sage
The baby girl, she doesn't like hats. Or hair clips. Or headbands. Nothing on that noggin' of hers despite her gorgeous big box of baby beanies that went unworn. But this afternoon, on a lazy Sunday with a DVD on for the kids, sitting down with some caramel popcorn, I crocheted up a little earflap beanie alternating between Brown Sheep Cotton Fleece Rue and Dusty Sage.
... and she put it on, and kept it on... for about 10mins.... baby steps.