Finally the last day of KCWC blogged, and another Flashback Skinny Tee, but this time for Liam.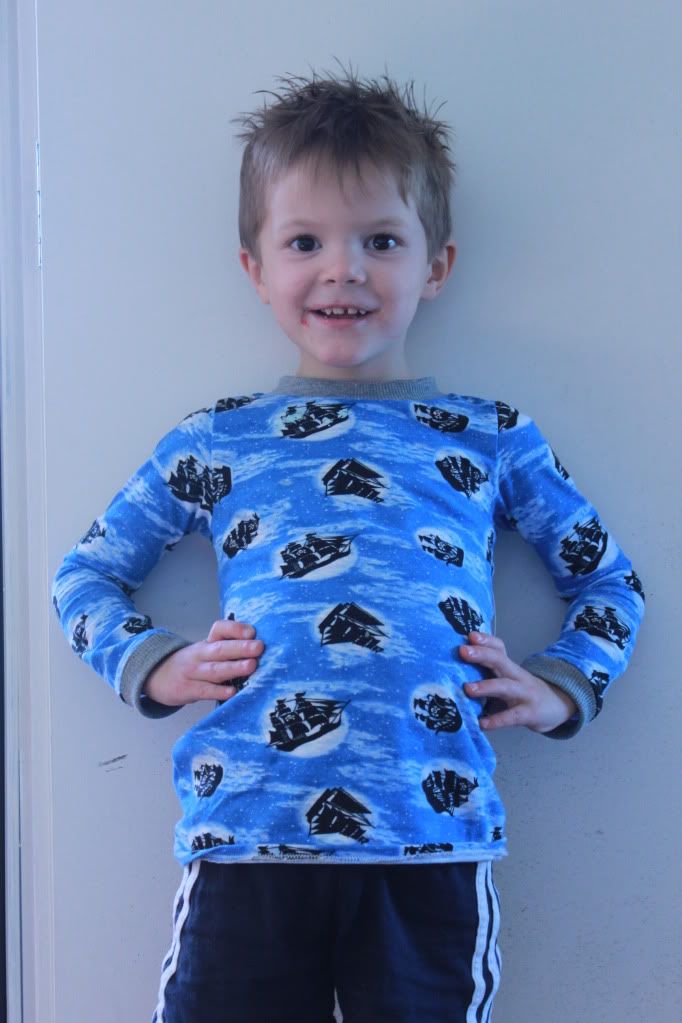 Pattern: Rae's new Flashback Skinny Tee pattern
Fabric: Spotlight knit with grey ribbing for cuffs
The Good: The same as back
here
, really it's a great (simple) pattern and for having the size 1-5 in one pattern, one I can see getting alot of good use out of for all three kids. Even though it only goes to a size 5, Bella is only a 5 across her chest so with just a couple of extra inches, it will work for her too. There is a tutorial for a short sleeved version
here
, once I can track down some decent knit fabric I'll be making some of them too.
The bad: nothing.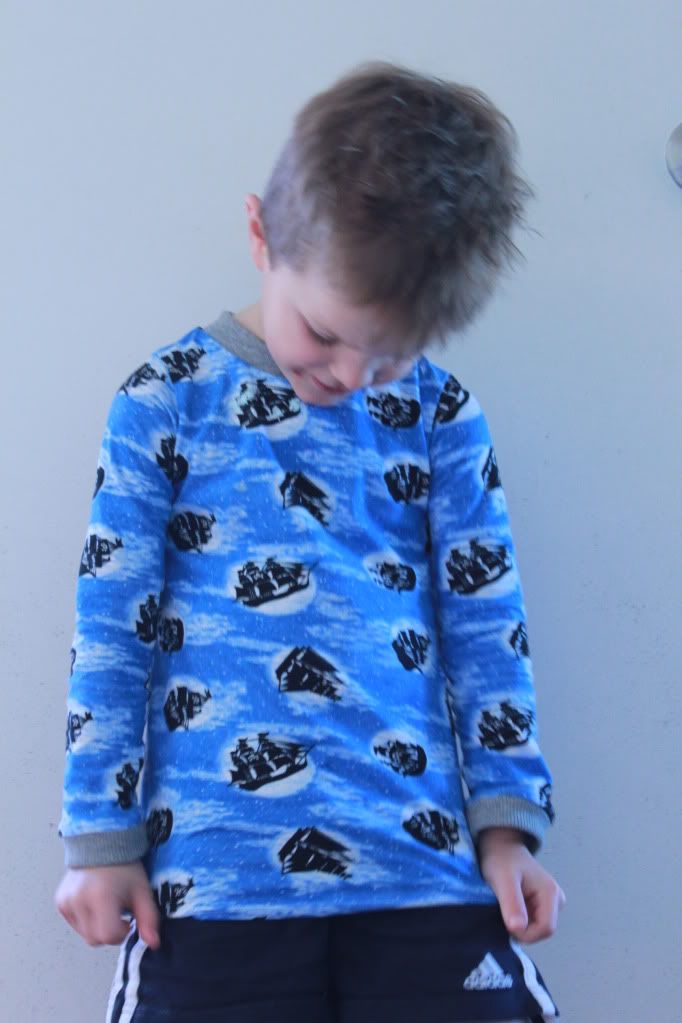 Modifications: Just some extra length for my "long body, short legs" boy.