It didn't take me long to get into my new fabric stash and patterns..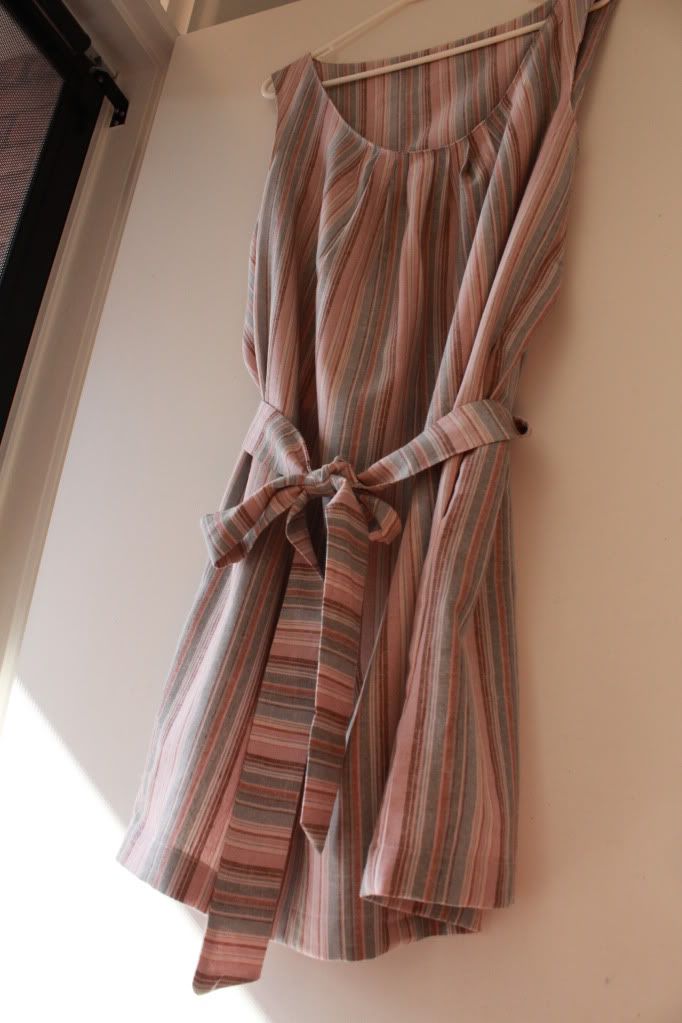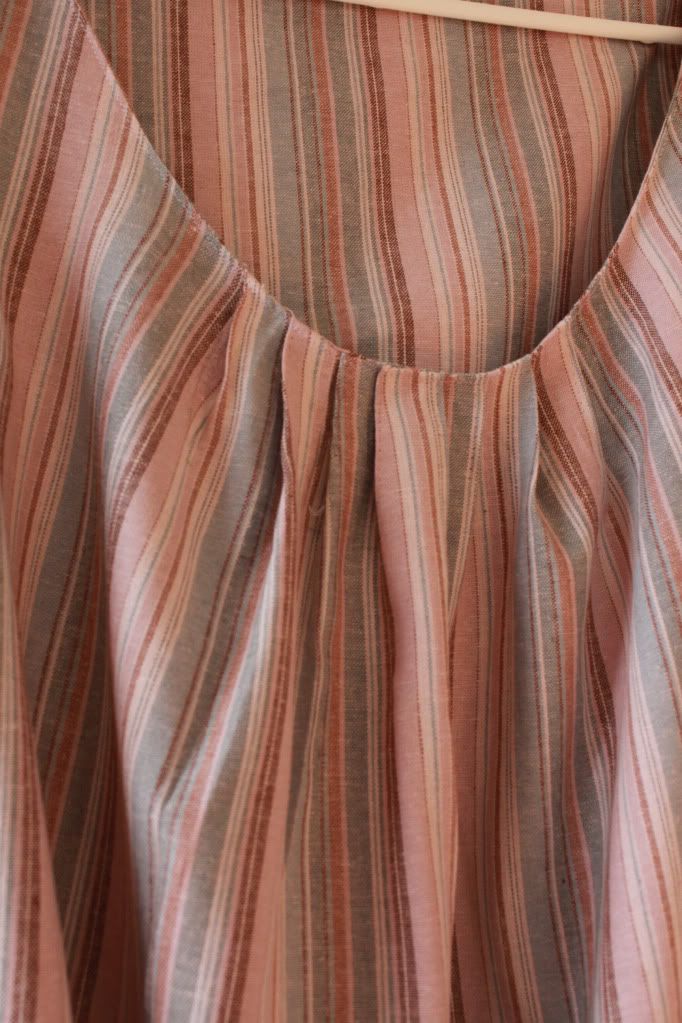 Pattern:
Vogue V1236
Fabric: Vintage 100% linen from The Remnant Warehouse. 2.2m for $17.60
The Good: I'd heard this pattern runs a little on the big size so cut out a size smaller than I normally would, and the fit is great. The pleats at the top are soft and the neck and armholes are lined with a facing so no binding to fiddle with for a change. Only a front piece, back piece and the two facings are cut out plus a belt, so easy to make out of only 2m of fabric. No zippers or gathering either, yay. LOVE the pockets.
The bad: Not a "bad" point, but it took some getting used to 1/4" seams instead of the larger allowances in Simplicity patterns. Whether it's just because this is a simple pattern, but being my first Vogue pattern which are normally about $30 in Australia (I got this 1/2 price at for $12) the instructions are really very basic and nothing very different to Simplicity. I guess for the extra price I expected something a little different.
Modifications: Serged all seams and I hate when facings move so I top stitched the armholes as well as the neckline.