Yesterday I signed up for CurlyPop's "Make it in May" skirt sew-a-long. With a pattern already in mind and the fabric stashed away for some spare time, Liam and I decided to do some sewing. Now his sewing means cutting up random pieces of fabric, then using his sewing machine (the lid to my machine) and sewing them together. This boy is a crafter... cooking, sewing, even gardening make him so happy. Heck he even likes to vaccum.
So Eva happily playing, Liam "sewing", and an hour or so later, my skirt was almost done! A quick finish on the hem this morning and voila...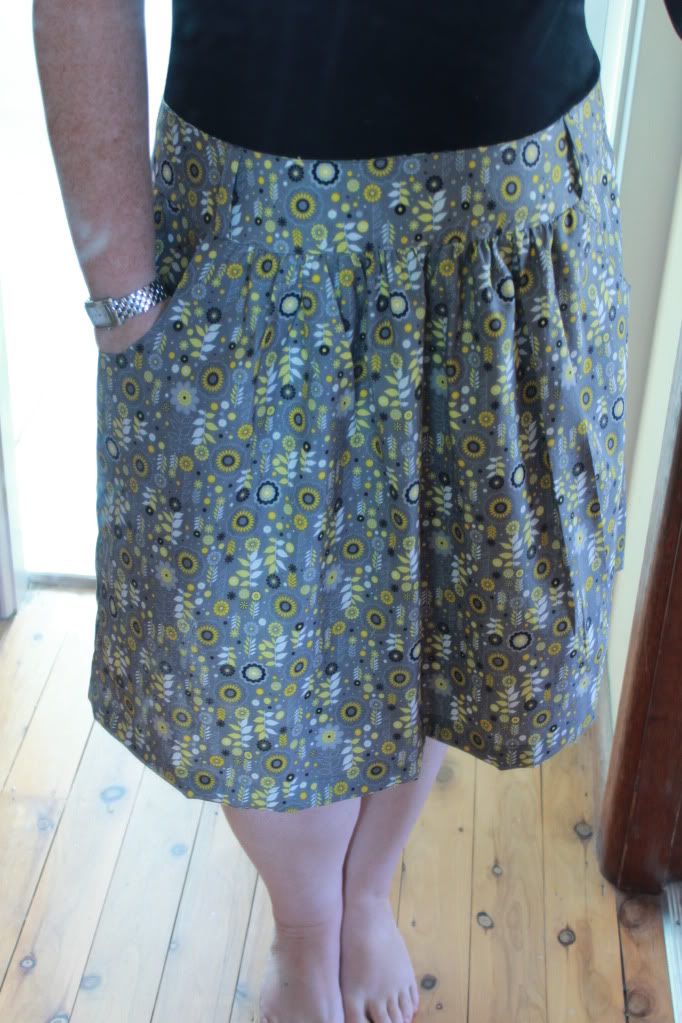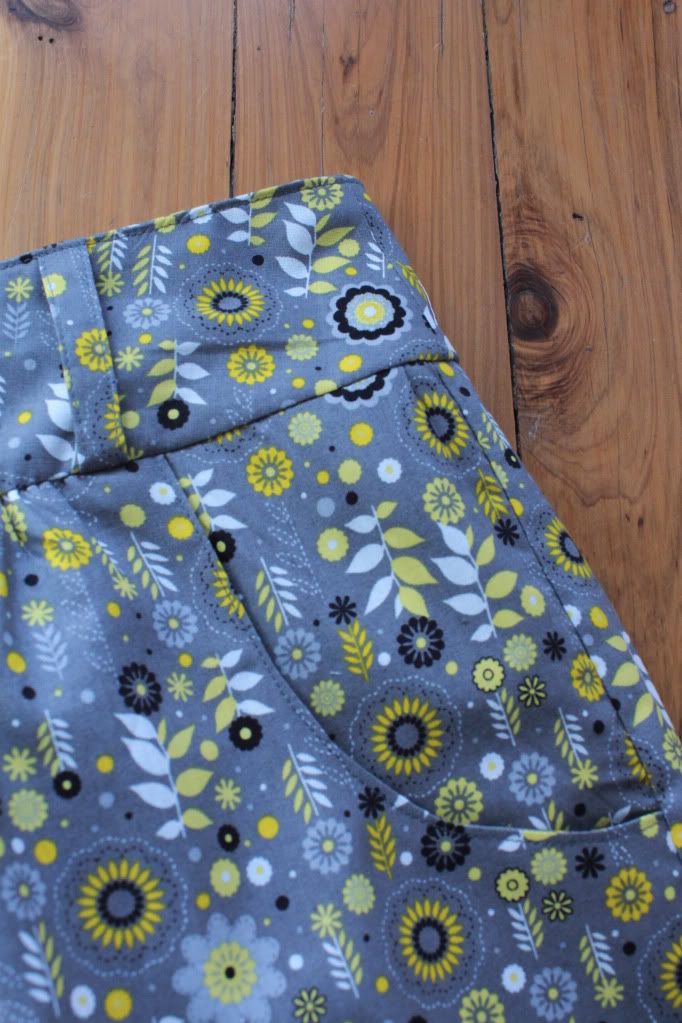 Pattern:
Simplicity 2226 version A
Fabric: Spotlight cotton
The Good: Back in 2011 there was a sew a long over at
Noodlehead
for this skirt and there were so many lovely skirts that I got this pattern stuck in my head. It's easy to see why so many people joined up and were making them, it's really a great pattern with detailed instructions. Classified as a "learn to sew" pattern, it's a great step up from basic sewing with a lovely skirt at the end. Now in saying how great the instructions were, by the time I got to sewing on the band and zip, I kind of just did what I know, but it worked out in the end. I based my sizing on my waist and used the recommended size and it fits well. Once the pieces were all cut out, I had most of the sewing done in about an hour.
The bad: nothing. Good size, great instructions, quick and simple to make.
Modifications: Nothing
Now that's finished and it's only day two of the sew-a-long, I think I might find another skirt to make... maybe a maxi in some grey jersey I found in the stash the other day.