Sewing for the boys around here is rare. There are only so many shorts a kid can have, although don't tell him that, every time I take him to the fabric shops I end up coming home with more fabric "PERFECT for shorts Mummy".
I have to admit I have had this pattern a while. "While" being an understatement. Even the fabric was bought back when I first got this pattern, I was shocked when I finally cut it out that the fabric I had bought (intended for the 18/24m size) was enough for the now needed 5/6y size. But here it is, a shirt for my little dude.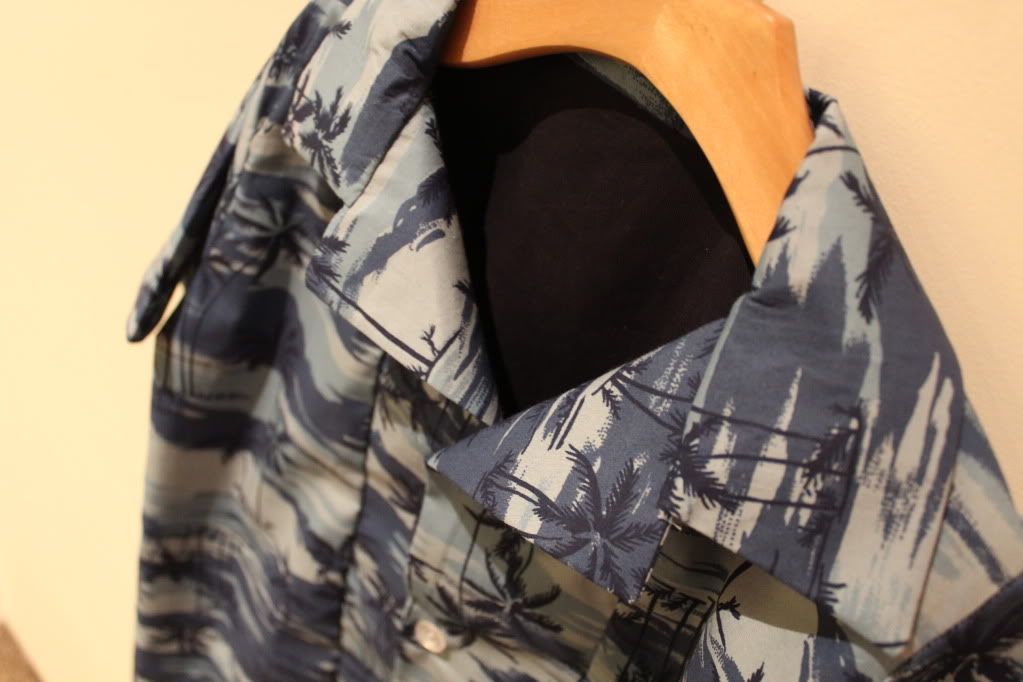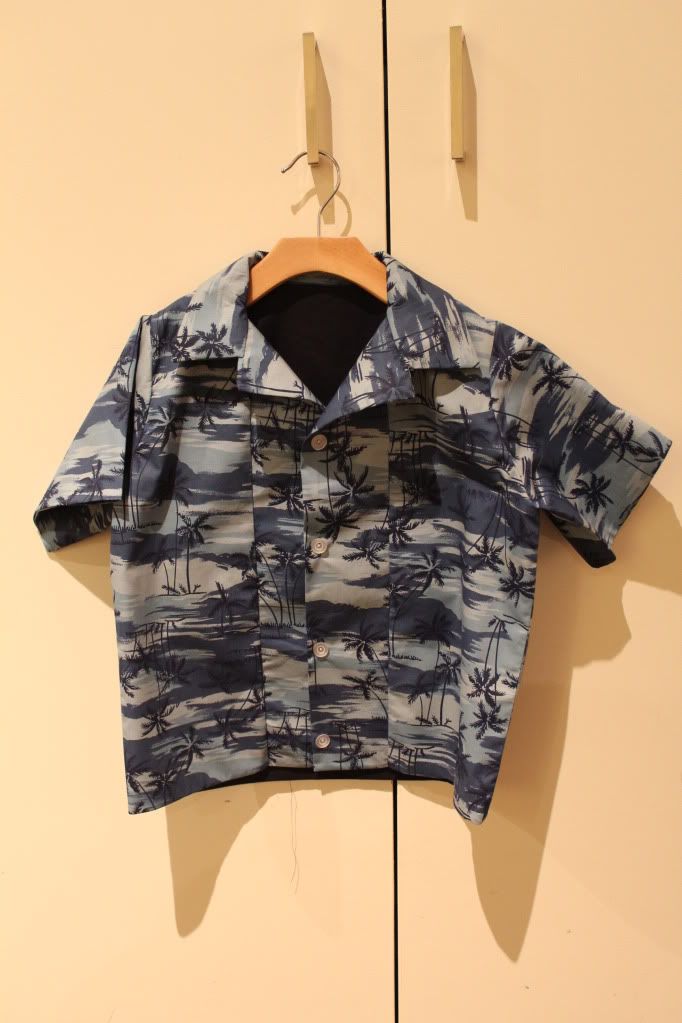 Pattern: Bowling Shirt by Scientific Seamstress
Fabric: Probably Spotlight ?? and lined in a navy homespun
What turned out to be an easy enough pattern, the shirt is fully lined and for a short sleeve shirt, I think have the whole body lined may end up being a bit hot, but now that I have made one, I can see where I re-work the pattern to take the lining out without affecting the look at all. Next time. And I definitely won't take as long to make the next one.